Murder Mystery Party Sydney New South Wales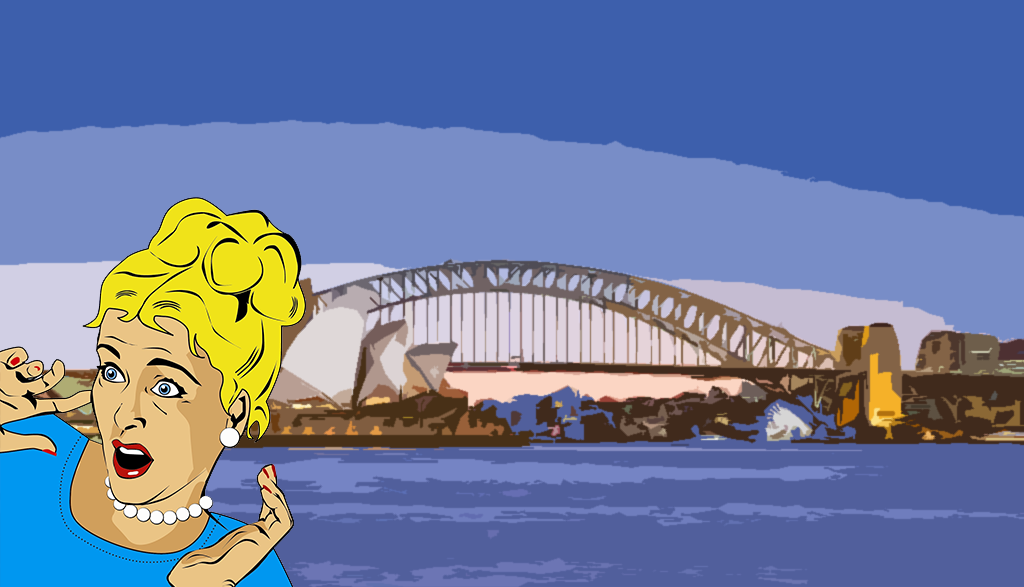 Murder Mystery Party Sydney
Murder mystery party Sydney is good clean fun!
Playing dress up and pretend isn't only for children, adults can have good clean fun doing so as well. Our murder mystery party games Sydney, New South Wales are a perfect excuse for adults to dress up and have a good time. Whether it is for a group of friends or a fundraiser for your organisation, you can hold a murder mystery party game and have a night of fun.
Our Murder Mystery Party Games
Click a game to learn more
Boxed and Download - Adult murder mystery games
Download Only - Adult murder mystery games
Teenager murder mystery games
Adult and teenager party games (no murder)
Kids' party games (no murder)
Mini Murder Mystery Party F.A.Q.
How much do murder mystery games cost? Click the game images above to see prices.
Do we need a host? It is up to you. You purchase a game from us then run it yourself or hire a murder mystery host.
Are you available on...? Click hire a murder mystery host. Contact the hosts to check their availability.
Does everyone get a character? Sure do.
What do I get? Our murder mystery games contain between 100 and 300 items to make your party fabulous.
Can I ask questions? Yes please. Click "Contact Us" above.
Various murder mystery night themes available
There are 14 different editions of the murder mystery party games Sydney, Australia from which to choose. If it is close to Halloween or the Christmas holiday, you can select from the Haunted Horrors murder mystery game in which the guests can play vampires, ghosts or other forms of the undead. Vampires are popular and this could also be a good game to play at any time of the year, especially for a younger group of players.
For the holiday season, there is also a special Christmas Capers game set at Santa's workshop. Your guests could play elves, toys, snow people or the reindeer that pull Santa's sleigh. If those two themes are not to your liking, you can go with a 1920s gangster murder mystery or customise a murder mystery game for your group.
Hiring hosts for the murder mystery game
If you do have a large group of people playing the game, you will want to hire a host to help the game go smoothly. It is recommended that one host is suitable for helping up to 40-60 people. The host keeps the players participating in the game, makes sure they know what their role in the game is and gets them any materials they need while playing the murder mystery game. If you have more than 60 people then consider providing an assistant.
You don't have to depend on friends or family to help you host a murder mystery party, you can choose from hosts in the Sydney area from the database of experienced hosts. Click "Hire a Host" in the menu above. Another option is the hire a theatrical group to not only help host the game, but to participate in characters that you may need for the game to run well.
A good game night option
Many people like to get together to play games and a murder mystery party game would be a good option because it is interactive. Most people use board games on game night, which means sitting area and playing cards, rolling dice or answering questions. With a murder mystery game, you get to solve clues, play characters in the game and dress as those characters. It actually allows you to get up and play.
You will need a quiet place to hold the game so clues and characters can be heard, plus it will need to be large enough so the players to move around. The basement of a church, a conference room in a hotel or you can hire out a club where you can host a fun filled night with your friends.
How do I budget for a murder mystery party in Sydney or New South Wales?
When you're hosting a party, one of the things that you must consider is your budget. How much money do you plan on spending for your murder mystery party? Where are you going to host your party, whether it's in Sydney or New South Wales? What supplies will you need? What about food? All of those things are important to consider. In this article, we're going to help you figure out the best way to budget for your murder mystery party in Sydney or New South Wales.
Murder mystery venue
Of course, you may not even have to pay for the venue if you decide to do it at your home, someone else's home, or at a location where you may be a member or not have to pay anything. But, there are places that may require you to pay some sort of fee in order to use the building, or, in the cases of fire halls and such, you may just be asked to provide some sort of donation in order to cover the costs of you being there. If you're doing it in a banquet hall, you may have to pay, or you may just have the cost rolled into the food that you're purchasing, it depends on the venue. Don't forget to budget for your venue.
Party supplies
What supplies are you going to buy? There are all sorts of things that you need in order to pull off a murder mystery party or any type of party really. You need prizes, you need clues, you need paper and pencils and game supplies, or you need any variety of other things in order to make the party run smoothly. You also will want to buy some decorations in order to help set the mood of the area that you're in, and you may even want to dress up in some sort of costume. Will you have party favors? Are you going to send out physical invitations? No matter what type of party you're hosting, you have to make sure that you budget for all these supplies. Sometimes, you can save money on supplies by using a kit like ours, which has everything you need for your party (except decorations and costumes).
Party food
Food is always a hard thing to budget for, but once you figure out what you're going to be serving, it will be a lot easier to put numbers together for. Serving dinner to all of your guests is going to cost a lot more than if you were just serving appetizers or desserts to them. Keep those sorts of things in mind. How much are you willing to pay? Can you get any sorts of discounts or reductions on the food you want to serve? What time will your party be, and as a result, what will be most appropriate for you to serve at the party? Then figure out the number of guests you plan on having, and put together a rough budget.
After you have a budget set in place, you will feel a bit more relief about everything. You have numbers that you can work with, and you will feel more comfortable with pulling it off. Try to stay within your budget as well – obviously, things may come up and you may have to stray from it a bit, but as long as you have a general guideline, you can reduce the stress, relax a bit more, and actually enjoy the rest of the planning, preparation, and hosting that you are going to do for your murder mystery party.
© 2022