Murder Mystery Party Perth Western Australia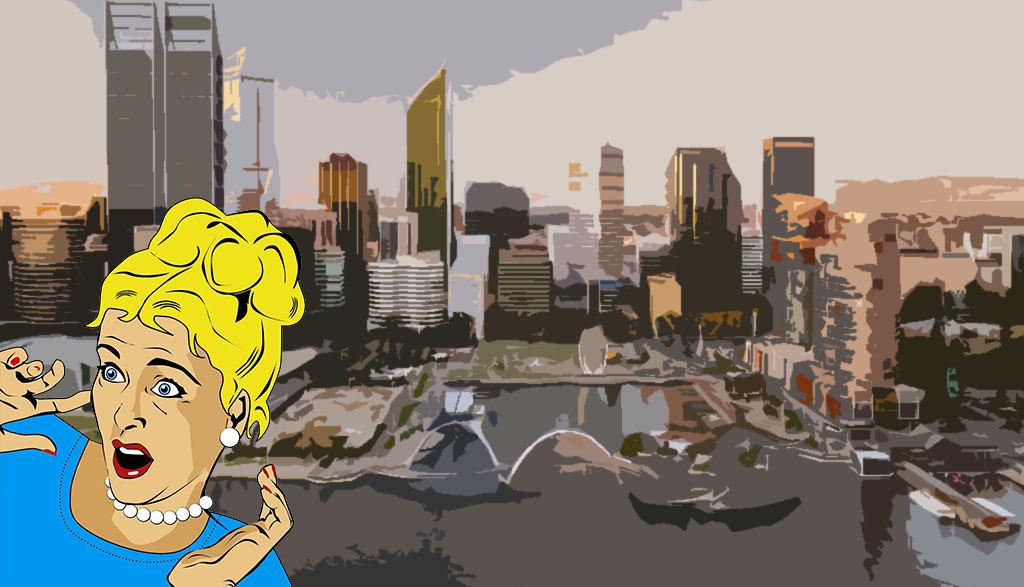 Murder Mystery Party Perth
Making it a Perth event to remember
If you are planning on staging a Murder Mystery in Perth Western Australia you have plenty of options to make it an event to remember. The important thing to realise is the all of your ideas don't have to happen at once. Murder Mysteries work because they follow a formula. When you sit and brainstorm ideas for yours, some of them will go together well with one event, but some should be saved for your next Murder Mystery in Perth Western Australia. Oh yes, that is something else you should know. If you choose to throw a Murder Mystery in Perth Western Australia, you had better be prepared for everyone to ask you when you will host the next one because they are so popular with every age group.
Our Murder Mystery Party Games
Click a game to learn more
Boxed and Download - Adult murder mystery games
Download Only - Adult murder mystery games
Teenager murder mystery games
Adult and teenager party games (no murder)
Kids' party games (no murder)
Mini F.A.Q.
How much does a murder mystery game cost? Click the game images above to see prices.
Do we need a host? It is up to you. You purchase a game from us then run it yourself or hire a murder mystery host.
Are you available on...? Click hire a murder mystery host. Contact the hosts to check their availability.
Does everyone get a character? Sure do.
What do I get? Our murder mystery games contain between 100 and 300 items to make your party fabulous.
Can I ask questions? Yes please. Click "Contact Us" above.
Brainstorming the perfect Murder Mystery Party Perth
When it comes to brainstorming the perfect Murder Mystery for Perth, there are a lot of elements to be considered. First start by thinking of where you want to hold it. Knowing the Perth location (restaurant, conference hall, home, outdoors, cruise ship) is going to start to narrow down the elements you will need to make your Murder Mystery in Perth Western Australia work. The next thing you want to do is look at the options for the basic stories and settings. Some of the most popular feature 1920s settings or even recall the famous Murder on the Orient Express. Once you have the basic story and setting, now you begin to brainstorm the elements that will begin to make it a night to remember.
Setting the mood in Perth
If you are stuck for ideas about what would work with your crowd you should take a weekend to set the mood for yourself. Read your favourite mystery and do some online research to find out what it is about all those crime shows that are making them so popular. Then you can start to set the mood for your guests from the moment they receive their invitations, you can even include clues for them to bring to the event to get them in the right mindset.
Getting the word out to your Perth friends
Now that you have all the details in place to stage a murder mystery in Perth Western Australia, it's time to get the word out. Just because you may have everyone you want to invite in your email list doesn't mean you should just BCC everyone. You begin to set the stage for the event from the moment that people find out it is planned. Consider having a special flyer designed, or you can even print fancy invitations in the style of the Victorian Era that immediately set the tone. Talk to your Perth based murder mystery advisor for advice on the best way to announce your murder mystery Perth Western Australia event to guarantee its success.
We offer murder mystery party games in Perth Western Australia, Adelaide South Australia, Melbourne Victoria, Hobart Launceston Tasmania, Sydney New South Wales, Canberra Australian Capital Territory, Brisbane Queensland and Darwin Northern Territory Australia.
© 2021