Murder Mystery Party
How To Hold A Fantastic Murder Mystery Party 
Your FREE Murder Mystery Party Report!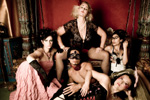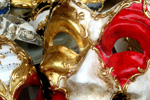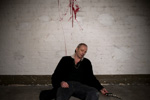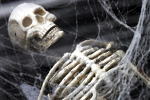 So you are thinking of organising a party. Do you want a boring party or a ROARING party? Why not turn your party into a murder mystery party and then you will guarantee that your guests will have a brilliant time.
What is a Murder Mystery Party? Murder mystery parties are a style of party that have been around since the 1800's and have been very popular over the decades.  Party goers everywhere enjoy them immensely.  Their popularity over a long time is due to how this style of party hits raw human emotions.
Whereas other forms of party can be seen as "uncool" or "lame" murder mysteries with their suspense, intrigue and curiosity will create a strong emotional attraction that will excite and enthral your guests.  Feedback from participants of murder mystery parties is always positive. Claims of "that was the best party I have been to" or "that was so much fun" or "that is the best team building event I have been to" are often heard by the organisers of murder mysteries.  They are a fabulous addition to corporate away days or other personal or work function.
Food - For small groups of up to 15 people a murder mystery party is often held over dinner.  Many murder mystery party websites and games offer free murder themed recipe books to spice up your party.  Frankfurters and sauce become bloody fingers and Bloody Mary's make the perfect cocktail.  For groups larger than 15 the need to mingle often means that the game is best played before or after a meal.  Otherwise cocktail style or finger food could be served.
Scripts and Clues - Some murder mystery party games offer your guests scripts to work with and others use clues that guests collect and put together.  Both methods work well although scripts create a game where the guests tend to work as individuals and clues often create a game where people work in small teams.  With scripts your guests will need to make sure they bring their glasses. 
Hosts - The person that runs your murder mystery party can make a big difference to its success.  If you, a friend or family member is loud, proud and confident, loves people and can interact well then they will make a great host.  Some murder mystery websites will have lists of people that are experienced at running murder mysteries for hire.  This will increase the cost but will also increase the success of your party.  Why not try your local drama club for a host?
Types of Games - There are two main types of party games i.e. those that are physical games in a box and those that are downloaded from the internet. The advantage of boxed games is that everything is done for you.  All the clues, props invites etc. are already printed ready for use. With downloaded games you will need to print the pages yourself and cut and prepare the materials.  Boxed games are easy but more expensive. Downloaded games are cheap but take more work to prepare. 
Some murder mystery party websites have downloadable games that you can customise.  This means that your friends names will actually appear in the clues.
Characters - Different games use characters in different ways.  Often murder mystery parties have a number of "central characters". These are the vital characters that are central to a story.  Guests to the party will usually play these central characters.  Extra guests that do not get a central character will get a remaining or less important character.  It does not matter which guest gets which character and in many cases it is very humorous if males play females and vice versa etc.  Try and pick a game that has a flexible number of characters such as 15 to 60.  If the game says you need exactly 8 people it can be difficult if 7 or 9 people attend.
Decorations & Venue -  Murder mystery parties can easily be held at home or you can hire a professional venue.  No matter where you hold it, decorations will make a big difference.  You could dim the lighting, have themed music, helium balloons, bails of hay, candles, cardboard cutouts, download pictures from the internet, create wanted posters or purchase a decorations pack with your game.  Many towns have local balloon, costume and decoration shops.
What about an outline of a dead body in masking tape on the floor!
Are you located in the United States? Why not try on new USA based murder mystery party site https://murdermysterypartyusa.com.
Costumes - Murder mysteries are always more fun if your guests dress up.  Dressing up gets people excited and the murder mystery party will always be more memorable if your guests dress to impress.  Encourage your guests to use things they already have at home.  If your guests want to go to a local costume shop they can find them in the yellow pages or listed on many murder mystery party websites.  If you don't want to trouble your guests you could purchase a collection of hats and accessories and hand them out as people arrive. 
Getting Started - Organising a murder mystery party is very rewarding.  People naturally love the idea of them and the chance of being involved in murder makes them very exciting.  When you obtain your game they usually have step by step directions.  Most organisers say that murder mysteries are just as easy as any other sort of party to organise.
The Steps:

Choose a date
Pick a venue
Select/purchase a game
Send out invites
Organise food/nibbles
Get your costume
Decorate your venue
Play the game and have a great night! 
The Murder Mystery Theme
Unless you have lots of spare time to create your own murder mystery you will probably purchase an existing game.  Pick a theme that your guests will enjoy and go for broke!
If you want more help and ideas contact us using the contact us link above and we will be happy to help you.  If you are inside Australia you can call us toll free and if you are outside Australia we would love to speak to you via email.
Our Murder Mystery Party Games
Click a game to learn more
Boxed and Download - Adult murder mystery games
Download Only - Adult murder mystery games
Teenager murder mystery games
Adult and teenager party games (no murder)
Kids' party games (no murder)
Mini Murder Mystery Party F.A.Q.
How much do murder mystery games cost? Click the game images above to see prices.
Do we need a host? It is up to you. You purchase a game from us then run it yourself or hire a murder mystery host.
Are you available on...? Click hire a murder mystery host. Contact the hosts to check their availability.
Does everyone get a character? Sure do.
What do I get? Our murder mystery games contain between 100 and 300 items to make your party fabulous.
Can I ask questions? Yes please. Click "Contact Us" above.
© 2022