Tracy Gang 1920s
Step into the Roaring Twenties with the Tracy Gang Murder Mystery Party Theme
For those who want to experience the thrilling world of gangsters and speakeasies, the Tracy Gang murder mystery party theme is a perfect fit. Set in the lively and dangerous world of the 1920s, this theme is full of intrigue, action, and suspense.
Testimonials
We had a fabulous night with the Murder Mystery, it was really great to do something so different! Here is some feedback for you. Downloads are easy to access, it is a lot of printing to complete. Doing it again, I probably would order the box so it was all set up for us. The mini games were great, like the ice breakers and between round activities, this was really helpful to get groups mixing together! All up, it is a great night and really enjoyable for everybody! Thank you very much!
---Belinda Moss---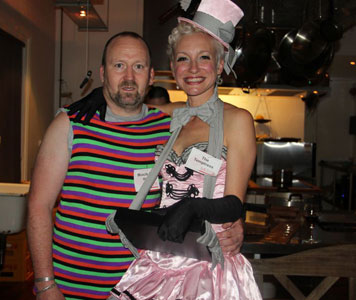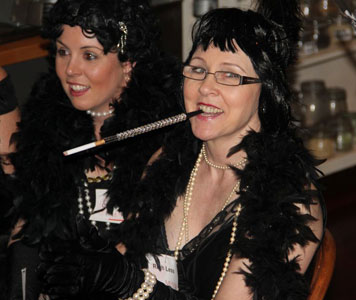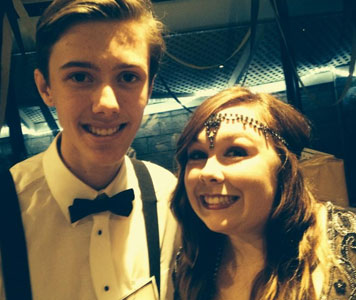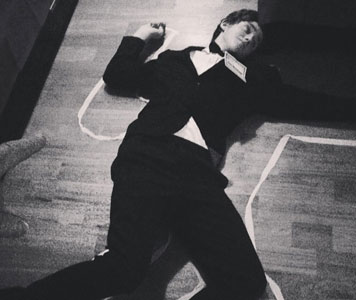 Photo
Title
Price
Qty
Add To Cart

Click to enlarge

Boxed Game

-

Premium Edition


Tracy Gang 1920s 2 to 60 Players
$205.00

Click to enlarge

Boxed Game

-

Premium Edition


Tracy Gang 60 to 120 Players
$255.00

Click to enlarge

Download

-

Dinner Edition


Tracy Gang 1920s 4 to 8 Players
$85.00

Click to enlarge

Download

-

Premium Edition


Tracy Gang 1920s 2 to 15 Players
$120.00

Click to enlarge

Download

-

Premium Edition


Tracy Gang 1920s 2 to 60 Players
$140.00

Click to enlarge

Download

-

Premium Edition


Tracy Gang 1920s 2 to 120 players
$160.00

Click to enlarge

Download

-

Mega Edition


Tracy Gang 1920s 120 to 300 players
$200.00

Click to enlarge

Download

-

Virtual Edition


Tracy Gang 1920s 2 to 15 Players
$120.00

Click to enlarge

Download

-

Virtual Edition


Tracy Gang 1920s 2 to 60 Players
$140.00
Shipping Details:
Shipping on all orders within Australia is $0.00. Shipping outside Australia is $0.00.
The Story
Setting: The Tracy Speakeasy a 1920s club.
Short Story: "Aiden Abet" the leader of the Tracy Gang developed a scam that netted him $1m. However, once his victims caught on he became a hunted man. The $1m was hidden in the Tracy Speakeasy and when it strangely reappears it leads to murder! Unravel the mystery of the dead man walking, the letters from William Shakespeare and the literary weekend.
Long Story: It is the 1920s and you are a member of the notorious Tracy Gang. It has been one year since your last gang meeting and you are very keen to brag about your swindles and heists. The thing with gangsters is they love to trick each other as much as an unwitting victim! Soon there are some pretty angry people with a grudge to bare! "Travis Dee" a new member of the Tracy Gang is found dead! Shot on the first floor balcony. Many gang members had a score to settle but only one is the true murderer! Whodunit? Your guests will be given the job of working that out. Decipher the suicide note, discover the Shakespearian letter swindle and unravel the mystery of who killed Travis Dee! Would you make a good gangster?
Adult Themes: Gambling, swindling, cards are a feature of the story.
Costumes: Guests come dressed as a gangster, cabaret dancer, godfather, flapper, pimp, F.B.I, scarface, hit man or any other 1920s style character.
How Do Costumes and Characters Work? To make the game as easy as possible to organise your guests do not need to dress as any particular character. The costume they wear does not affect the character they play in the murder mystery. You allocate the murder mystery characters on the night of the party. This means that if guests are sick and can't make it or extra friends want to come then there is no impact on running the game.
Normal Use: Fundraiser, kids 15+, teenage or adult party.
Group Size: 4 to 8, 2 to 15, 2 to 60, 2 to 120 or 120 to 300.
Note: The Mega Edition version for 120 to 300 people has a slightly different story line.
Do you have what it takes to be a member of the criminal underworld and the 1920s Tracy Gang?
Please check if your game is
Downloadable

or

Boxed

when you order.
What is the difference between
Download

and

Boxed

Games?
Download

- You receive the high quality materials electronically. You download and print the materials yourself and save money. Nothing is posted to you.

Boxed

- Your game is printed and packaged by us, saving you time and providing the highest quality materials. We post to you anywhere in the world.
What different types of games do you have?
Download

- You download and print, nothing is posted to you.

Boxed Game

- A pre-printed boxed game is posted to you.

Premium Edition

- Interactive, super fun group murder mystery party game for 6 to 120 people. Requires a friend or professional host.

Dinner Edition

- Perfect for a small group of 4 to 8 people over dinner. The host can also play.

Virtual Edition

- Specially designed to play online over Zoom or Teams etc. Requires a friend or professional host.

Mega Edition

- Specially designed for very large groups of greater than 120 people. Requires a friend or professional host.

Theatrical Edition

- A scripted murder mystery that is delivered as a performance in front of a group of any number of people. Requires 10 to 20 volunteers.

Time Travel

- A non-murder game that takes you to a particular time in history. Requires a friend or professional host.

Kid's Edition

- A non-murder game for kids. Requires a friend or professional host.
What is the difference between Dinner Edition and Premium Edition Games?
Premium Edition:
Premium Edition games are the ultimate in interactive fun. They are a full night of entertainment and require a host (friend or hired) to run them. Your guests work in teams to solve the crime and there is heaps of mingling and sleuthing fun. If you want an amazing night your friends will remember for ever, Murder In A Box Premium Edition games are the way to go.
In a Premium Edition game your guests play the characters in the murder mystery story.
Perfect for:

Any event that you want to be amazing
Staff, Christmas, work, birthday party
Super fun party
Conference
Fundraiser
Team building
Hen's night
What you get in a Premium Edition murder mystery game (depending on size):

The Murder In A Box – box

(not in download)

Contents sheet
15 to 120 electronic invitations to print or email before the event
The Presenter's Handbook
The Full Story
Extra games
Decoration suggestions sheet
15 to 120+ character name badges
Evidence that is hidden and found
Planning a fantastic party guide book
60 to 120 cryptic clues
The full story
A pair of handcuffs

(not in download)

2 props to be used - Such as a secret letter
Special awards
Sleuthing materials
8 to 18 pens

(not in download)

8 to 18 sets of team directions
Welcome sign
Information about venue set up
Dinner Edition:
Dinner Edition games are very easy to run. They do not require a hired host and are great to enjoy around a dinner table.
In a Dinner Edition game your guests play investigators that are trying to solve the crime. The characters your guests wear on their badges are not directly mentioned in the story and so you have lots of flexibility with how many people play the game.
Perfect for:

Any low key event
Dinner party
Dinner at a restaurant
Backyard party
At work while other things are going on
What you get in a Standard Edition murder mystery game:

The Presenter's Handbook
8 name badges
A Suspect's Sheet for each player
8 round 1 scripts
8 round 2 scripts
8 round 3 scripts
The full story
Our Murder Mystery Party Games
Click a game to learn more
Boxed and Download - Adult murder mystery games
Download Only - Adult murder mystery games
Teenager murder mystery games
Adult and teenager party games (no murder)
Kids' party games (no murder)
Mini Murder Mystery Party F.A.Q.
How much do murder mystery games cost? Click the game images above to see prices.
Do we need a host? It is up to you. You purchase a game from us then run it yourself or hire a murder mystery host.
Are you available on...? Click hire a murder mystery host. Contact the hosts to check their availability.
Does everyone get a character? Sure do.
What do I get? Our murder mystery games contain between 100 and 300 items to make your party fabulous.
Can I ask questions? Yes please. Click "Contact Us" above.
What was the 1920s like in Australia?
The 1920s are remembered as the 'Jazz era' in Australia. Even ordinary families had access to radios and automobiles in the decade. Cinemas were the popular choice for entertainment; women had freedom of speech. Younger women were called 'Flappers' meaning 'Modern Women' embracing new fashion, short hair, dancing and smoking!
Why would a 1920s murder mystery party in Australia be awesome?
Australia has some of the most exquisite venues for having a Gatsby-style 1920s Murder Mystery Party. You can get back to the rip-roaring, jazz era - the 1920s by donning the flappers, striped clothes, and short hair. With greater flexibility of venue selection and availability of hosts, you can spice up your parties in just a snap of your finger.
What costumes should people wear to a 1920s party?
The roaring 20s were the times of new fashion and had a specific dress code for men and women. The women were usually dressed in frills & glitz, flappers, long strings of pearls, knee-length hems, headwear & footwear, and wearing their hair short. Men used to don suspenders, vests, and formal suits in plaid/pin-striped or striking solid colours with a classic haircut.
Twenties design is regularly associated with its fabulousness and allure, however underlying this was an advance toward simplicity in dresses. For ladies, this implied shorter skirts and basic shapes, while men delighted in casual easy going suits.
Housedresses
The housewife wore straightforward cotton dresses, thick dark cotton stockings, and low-heeled oxfords. Dresses were in colourful plaids, checks, stripe or solid colours with beautiful embroidery and trim such as laces and often had white collars.
Travelling Clothes
Travelling during the 20s was a filthy issue as vehicles were dusty and trains were hot thus, they wore basic suits, tough jacket, comfortable cap, leather gloves, leather tote or baggage and a low shoe.
Streetwear
After housework its always time for some errands for this they often wear skirts, blouses and sweaters paired with a sturdy pair of mid-heel oxfords, Mary Janes or T-strap shoes. A tailored dress made of silk or wool was also an option. They also wore hats. A hat was an accessory that any women in the 20s can't leave home without.
Church Clothes
Dresses were the common outfits for church. A modest dress with long sleeves and below the knee hemline was common. If a person is wearing a sleeveless dress, a light shall, wrap or jacket was used as a coverup. Simple non bold prints were the go-to print. Women were required to wear a matching hat, gloves and purse.
What 1920s food should I serve?
Food is where the fun begins! It's a matter of personal preference. You have a wide range of food options to be served in a 1920s themed murder mystery party. You can serve devilled eggs, mixed nuts, olive platters, shrimp cocktails, cheese platters, or oyster Rockefeller.
How should I decorate my venue to look like the 1920s?
The best way to decorate your venue to look like the 1920s is to decorate it with pearls, feathers, champagne bottles, and sparkles. You can get décor ideas from the internet or click on the above game images.
What did Henry Ford do in the 1920s?
Henry Ford brought a revolution in the car industry. He introduced techniques for the mass-production of automobiles. He made automobiles affordable for even ordinary families using his latest technology. He is known to provide thousand of jobs in the 1920s and became very successful.
What were the big events that happened across the world in the 1920s?
A lot of big events took placed worldwide in the 1920s. American women were given the right to vote, the league of the Nations was established, America endured the most terrifying economic depression in history, the mass media breathed its first breath, and much more!
When we think about the 1920s, we think about the USA. What were the famous locations in the USA in the 1920s?
Amusement parks and national parks were the USA's top trending locations in the 1920s. The most famous attractions were the Hollywood Sign (erected in 1923), the Museum of Modern Art in New York, Luna Parks in Denver & Coney Island, the Grand Canyon, and Yellowstone National Park.
What were the big criminal gangs in the USA in the 1920s?
1920s were the peak times for gangs. Many gangs were operating worldwide, including the USA. Some of the big USA criminals were Al Capone, John Gotti, Bugsy Siegel, Tonny Accardo, and Paul Castellano.
What do I do now to organise my 1920s murder mystery party?
Oh, that's simple and easy! Especially when you have us. First, you need to download the 1920s murder mystery game theme from our downloadable games section. Then you need to hire a host for your party. To hire a host in your area, please click the hire a host button above. You can also host the party yourself or ask a friend to run the game. Select a venue near your area or host the party at your home to save money. Get the venue decorations, costumes, and a menu for the game. Send out the invitations, and you are good to go!
Our copyright rules short version
If you are making money from the game e.g. selling tickets to a show, using it for commercial clients, using it as a training tool for paying participants, you may only use the game once.
If you are NOT making money from the game e.g. holding a party for yourself or your work, you may use the game as many times as you like.
We want to help you make a profit from our games. Purchase a game, sell tickets and make money.
Why are the 1920s such a popular choice for Murder Mystery parties?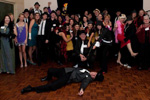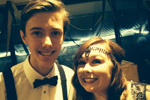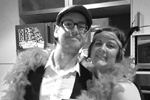 Trains, Planes and Automobiles
The 1920s is when trains, planes and automobiles began to come of age. While the 1800s saw a lot of their mysteries set on trains, the rise of the personal automobile led to a lot of the news items in the 1920s. Gangsters started doing drive-bys. Airplanes began to be in use for high powered executives. The train continued to be a popular choice of transportation. Rather than just set your Murder Mystery Darwin Northern Territory party in the 20s, get specific. You can stage your event as if it were in a 20s bank or airport. Think Casablanca and the era that occurred after World War I and before the next Great War. There was intrigue everywhere and it was transportation that made it all possible. You can even stage a murder mystery on a hiking trail or in a park, it is made all the more spectacular because in that era - where you were at the time was where you were. There was far less cross-over of locations so you could really capitalise on an inexpensive outdoor location.
Imagine
Imagine that your party is arriving by motorcar and part of your Murder Mystery Perth Western Australia event is having their motorcade blocked on the rode by two people - gangster and moll - who have become stranded. While you stop to help, not only does a murder occur, but the cars are mysteriously disabled. You are left to all walk to the next down to try and find a phone. As you walk, even more mystery happens.
Let your ideas come to life
There are a lot of things you can with your Murder Mystery Darwin Northern Territory party that will make it unusual and unique. Using the idea of the motorcade rescue, you can throw a party that also in introducing new co-workers or neighbours to the area. By setting up clues around town, everyone will see more of it. This is an ideal way to create a bond, and let new people become more comfortable with their surroundings. Throw in a murder or two, and then end it with a great dinner and you have the perfect recipe for an ice-breaker event.
Find out what you can do
To find out what you can really do for your Murder Mystery Sydney New South Wales party you should talk with one of our professional consultants. We have been staging murders all over town and you can use our specialised knowledge about what it takes to make a good mystery party even better. We'll explain the key elements, provide costumes and oversee the pacing and delivery of the mystery. Once we know what you want to do, we can work to make your idea a reality. Hosting a murder mystery can be the best way to introduce yourself, or to take new people in and let them get to know the area and people better. It certainly beats leaving a pound cake on the step.
Famous People in the 1920s to dress up as: Celebrities of the Jazz Age
Charlie Chaplin
Louise Brooks
Gloria Swanson
Coco Chanel
Zelda Sayre
Josephine Baker
Charles Lindbergh
Al Capone
F. Scott Fitzgerald
Jack Dempsey
Babe Ruth
Albert Einstein
Al Jolson
Charlie Chaplin
Duke Ellington
Salvador Dali
Greta Lovisa Gustafsson
John Gilbert
Albert Einstein
Louis Armstrong
Pablo Picasso
George Herman Ruth Jr.
David Llewelyn Wark Griffith
Georgia O'Keeffe
Vladimir Lenin
Alexander Fleming
George Bernard Shaw
Jack Dempsey
Red Grange
Bill Tilden
Bobby Jones 
W. C. Handy
Bessie Smith
Warren G. Harding
Herbert Hoover
Andrew Mellon
Giuseppina Baker
Carlo Lindberg
Bessie Smith
Duke Ellington
Babe Ruth
Clark Gable
Shirley Temple
Will Rogers
Joan Crawford
Wallace Beery
Janet Gaynor
Marie Dressler
Robert Taylor
Edna Ferber
Joan Crawford
Gloria Swanson
Anita Page
Evelyn Brent
Marie Prevost
Gilda Gray
Claudette Colbert
Clara Bow
Loretta Young
Jean Arthur
Norma Shearer
Anna May Wong
Mae Murray
Fay Wray
Edna Purviance
Colleen Moore
Pola Negri
Eleanor Ambrose
Dorothy Mackaill
The Queen Mother
Myrna Loy
Dorothy Sebastian
Norma Talmadge
Bessie Smith
Mary Astor
Tallulah Bankhead
Dolores del Rio
Barbara La Marr
Brigitte Helm
Carole Lombard
Lina Basquette
Helen Hayes
Marlene Dietrich
Marion Davies
Billie Dove
Mary Minter
Hazel Forbes
Aileen Pringle
Lillian Gish
Bebe Daniels
Claire Windsor
Peggy Hopkins Joyce
Mary Pickford
Alice Terry
© 2023