Murder Mystery Games for Large Groups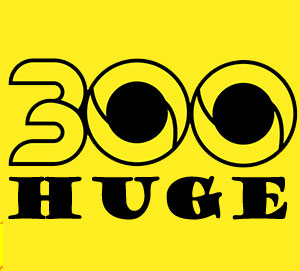 I can see it now. You are running an event and 50, 80, 100, 200 even 300 people are coming. You want everyone to mingle and have a great time but you are not sure how to guarantee that.
Well here is an amazing solution, a murder mystery game for large groups!
We offer 3 sizes of murder mystery games for large groups. They come in 2 to 60, 2 to 120 and 120 to 300 people sizes. Only the Tracy Gang 1920s game comes in the 120 to 300 person size. From Halloween party games for large groups to Christmas games we have it all.
Our Murder Mystery Party Games
Click a game to learn more
Boxed and Download - Adult murder mystery games
Download Only - Adult murder mystery games
Teenager murder mystery games
Adult and teenager party games (no murder)
Kids' party games (no murder)
Mini Murder Mystery Party F.A.Q.
How much do murder mystery games cost? Click the game images above to see prices.
Do we need a host? It is up to you. You purchase a game from us then run it yourself or hire a murder mystery host.
Are you available on...? Click hire a murder mystery host. Contact the hosts to check their availability.
Does everyone get a character? Sure do.
What do I get? Our murder mystery games contain between 100 and 300 items to make your party fabulous.
Can I ask questions? Yes please. Click "Contact Us" above.
You can use our murder mystery games for the following uses: a murder mystery party, murder mystery dinner games, murder mystery dinner party, after dinner games and activities all for large groups. Any murder mystery ideas you have for your large group mystery dinner party can be accommodated. Games for big groups are our specialty. These really are the best large group games for teens, teenagers, kids, high schoolers, middle school, summer camp, youth camp, elementary school, primary school, college, university in fact any large groups of children, work colleagues, schools, friends, adults, kids and families.
From a birthday party to a bridal shower, hens night, corporate event or while you are on holiday these events are great.
Team Building Games for Large Groups of Adults
When you have a large staff or team to work with it can be hard to find activities that are fun and engaging. Our team games for big groups are fun, interactive, great for team bonding and cohesion. Hundreds of companies have used our murder mystery games for team training, team building or team bonding days. When you have up to 300 to entertain you need to get the right product. Our range of fun office games for large groups will see your corporate event shine. Whether it is a company event, social club, training or team building day you have found the best murder mystery game for large groups.
Some companies have used our games as icebreakers for large groups early on at a seminar or training day. They make awesome large crowd icebreakers and mingling games and can let people have fun early on. Other companies have them at night time and yet others close their event with this active, energising ice breaker for big groups.
Office Christmas Party Games for Large Groups
When Christmas comes around it is great to have something a bit different to do for the Christmas office party. Fun, Christmas party games, activities and ideas for large groups are right here. You can go for our traditional Christmas Capers game for up to 120 people or try any of our other themes. Our Christmas games for large crowds could be used as a prelude to a Kris Kringle or other Xmas gift exchange. Our Christmas themed games as well as our other murder mystery games will see you having a roaring work Christmas party.
These Christmas party games for large groups are way better than bingo, or Bunco and are excellent Christmas icebreakers in addition to being easy to organise and printable, quick and the boxed games come with free postage anywhere in the world. If you are a organising Christmas for a large crowd, school, church or any other group we can help.
Large Party Board Games
It can be hard to organise fun board games for big groups. They are often over quickly or people finish at different times. A real advantage of a murder mystery game is that everyone works together and everyone is finished together.
Where can we play these large group games?
Within the format of our murder mystery games you are also involved in parlor games and trivia as well as sharing clues, sleuthing and working out a killer. You can have a murder mystery party for large groups in an indoor or outdoor area. If you are having it indoors then book your venue early and make sure it is big enough. A murder mystery party can work in small areas inside but people still need to move and mingle. If you are using it as a picnic game outdoors, then again pick a suitable venue. If you hold an outdoor event your presenter's voice won't travel far and so you really want to consider a microphone while you are playing the game outside.
Large Groups of Adults
Party games, activities and ideas for large group of adults can be hard to find. We are super, dooper sure you have some to the right place. Our big group fun has been tried and tested over many years and our feedback tells us that we are getting it right. You want your large group murder mystery game to be good quality, great fun, easy and quick to organise. Our party ideas for your next game night give you active, interactive tables games that are simple to run and funny to play. For a fast paced clue game like no other you have found the best.
© 2021