Murder Mystery Party Melbourne Victoria
Get the best murder mystery party game available in Melbourne or your money back!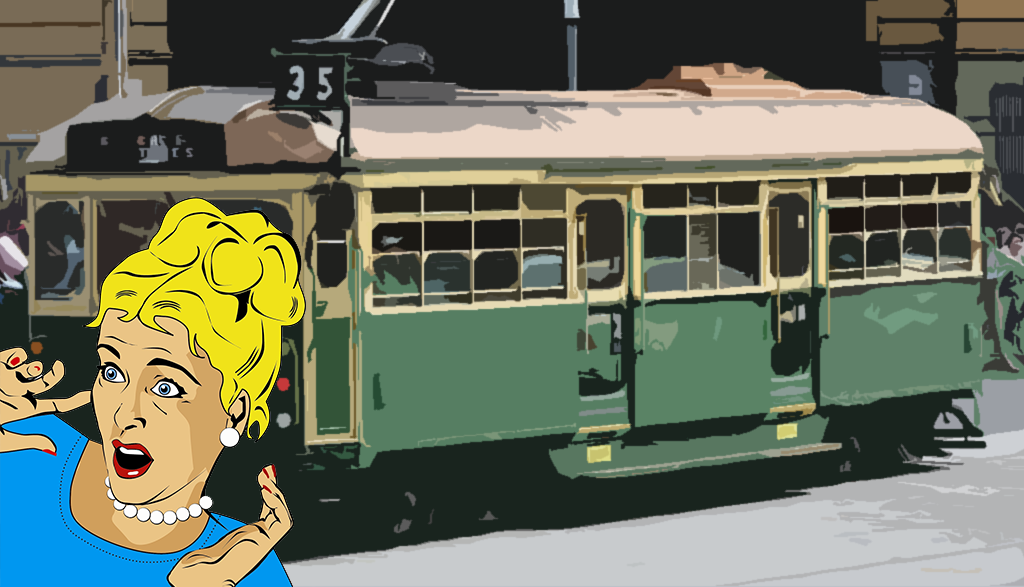 Murder Mystery Party Melbourne
Melbourne is a KILLER city and murder is never too far away or so it would seem if you ask the party going public. Melbourne loves to party and a murder mystery party is an outstanding night of fun.
With our murder mystery parties you can run them yourself or you can hire one of our talented Victorian actors. We send the game straight to you, anywhere in Melbourne or Victoria or you can instantly download a game.  If you want to hire a host, click "hire a host" above and then pick one you like.  An amazing birthday, team building day or other great event is just waiting for you.
Happy murdering!
Our Murder Mystery Party Games
Click a game to learn more
Boxed and Download - Adult murder mystery games
Download Only - Adult murder mystery games
Teenager murder mystery games
Adult and teenager party games (no murder)
Kids' party games (no murder)
Mini Murder Mystery Party F.A.Q.
How much do murder mystery games cost? Click the game images above to see prices.
Do we need a host? It is up to you. You purchase a game from us then run it yourself or hire a murder mystery host.
Are you available on...? Click hire a murder mystery host. Contact the hosts to check their availability.
Does everyone get a character? Sure do.
What do I get? Our murder mystery games contain between 100 and 300 items to make your party fabulous.
Can I ask questions? Yes please. Click "Contact Us" above.
What supplies do I need for a murder mystery party Melbourne?
Alright, so you're planning your murder mystery party in Melbourne Victoria. You've decided on where you're going to hold it, and you've even figured out what story you want. That being said, what sorts of supplies will you need in order to pull this party off? Let's take a quick look at that here in this article.
Crime Solving Supplies
In order for your guests to be the best sleuths out there, they need to have the supplies to be able to do so. You want to make sure that they have paper, pens and other fun props that they can use in order to make the experience as real as possible. Make sure that you have enough supplies for each team that will be participating, and have some extra on hand in case you need them as well. That way, you don't have to worry about leaving anyone out. The best way to do this is to purchase a murder mystery game so that you know you have everything.
Decorations
What's a party without decorations? You want to make sure that you set the mood of the party with the appropriate décor, no matter what venue you have decided to use for your murder mystery party. Where is the mystery supposed to be located? Is it a tropical area, so do you want some tropical or beach type decorations? Is it in a creepy haunted house? Or is it just somewhere ordinary? No matter what feel you want to give to the area you're hosting in, you want to make sure that you get the decorations that will help establish that mood.
Costumes
You don't have to supply this for your whole party, but you may want to make sure that you have fun props like detective's hats, or leis, or other costume pieces that may be related to your theme. That being said, you can also take some of the load off by telling your guests what they should wear, as well. If they know the theme of your party, they can dress up appropriately and save you a bit of money as well. Of course, you'll need your costume either way, so make sure you fit that into your budget as well! The invites that come in your murder mystery game have costume suggestions on them for your guests to follow.
If you want to get all of your supplies in one shot, you can check out our murder mystery games below. They have kits that you can use in order to host a great murder mystery party in Melbourne or Victoria. All you have to do is supply the venue, host the event (or get in touch with one of their hosts), set up the decorations, and instruct your guests on costumes they should wear. Simple enough, isn't it?
Hosting an amazing murder mystery party in Melbourne is a really fun thing to do with friends, family or for work. Get killing!
© 2022