Murder Mystery Birthday Party Ideas
Hosting A Murder Mystery Birthday Party
Murder Mystery parties have been around for many years as an interesting way to host work events, dinner parties and other social gatherings, but why not have a Murder Mystery Party for your birthday? A Murder Mystery Birthday Party can be a great way to celebrate getting another year older. Birthdays are such special times in our lives that we have to make sure our celebrations are memorable - you and all your guests will be sure to remember the party where one of the guests was murdered and another was the killer! Murder in a Box Mystery Parties come in a range of different themes, with a couple that do not involve a murder, so they're great for kids and teenagers.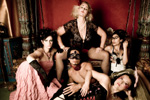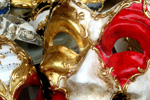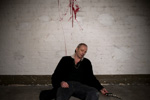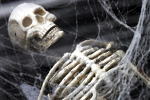 Murder Mystery Birthday Party for Adults
We currently have 10 Murder Mystery Birthday Party Kits available in different themes including Caribbean Cruise, Hollywood Scandal, Christmas Capers and Haunted Horrors. These are available to purchase as a kit which is posted free of charge to your doorstep. Many of the Mystery Birthday Party Games come with the option of a game download, so you can print off the materials yourself to save some money and time. The most convenient option for you will depend on your budget and time frame. These kits come in 3 different sizes, for anywhere between 2 and 120+ people making them perfect for your Mystery Birthday Party.
Our Murder Mystery Party Games
Click a game to learn more
Boxed and Download - Adult murder mystery games
Download Only - Adult murder mystery games
Teenager murder mystery games
Adult and teenager party games (no murder)
Kid's party games (no murder)
Murder Mystery Birthday Party for Kids
The great thing about Murder in a Box themes is that not all of them involve murder! This makes them perfect for kids' and teenagers' birthday parties. The Facebook Fatality Theme is a popular Teenage Murder Mystery Party idea for any high school student as it is set at the Year 12 ball after party. Why not encourage kids to come dressed as high school stereotypes such as surfers, jocks, cheerleaders, band members, punks or geeks? Dressing up is a great way to incorporate some fun into the event and encourage kids to embrace their characters for the party.
Murder in a Box is also available in themes that do not involve murder at all, making them perfect for younger kids to enjoy. Write Your Memoir is a fantastic way to document the history of your grandparents, aunts and uncles and all the extended family you may not know that much about. It's definitely a very special way to spend a birthday - playing a game that will produce a special record of your loved ones' lives, making you closer to them than ever. Memoirs make a great keepsake for both you and you loved ones and can be as detailed or sas simple as you would like. The Missing Script is another great kids theme in terms of Murder Mystery Birthday Party Ideas. In this game, up to 15 kids put their detective hats on to determine who stole an important Hollywood Script. Kids can come dressed as famous Hollywood actors or characters to make the game more interesting.
Our Murder Mystery Party Games
Click a game to learn more
Boxed and Download - Adult murder mystery games
Download Only - Adult murder mystery games
Teenager murder mystery games
Adult and teenager party games (no murder)
Kid's party games (no murder)
© 2019