Team Building Activities Sydney New South Wales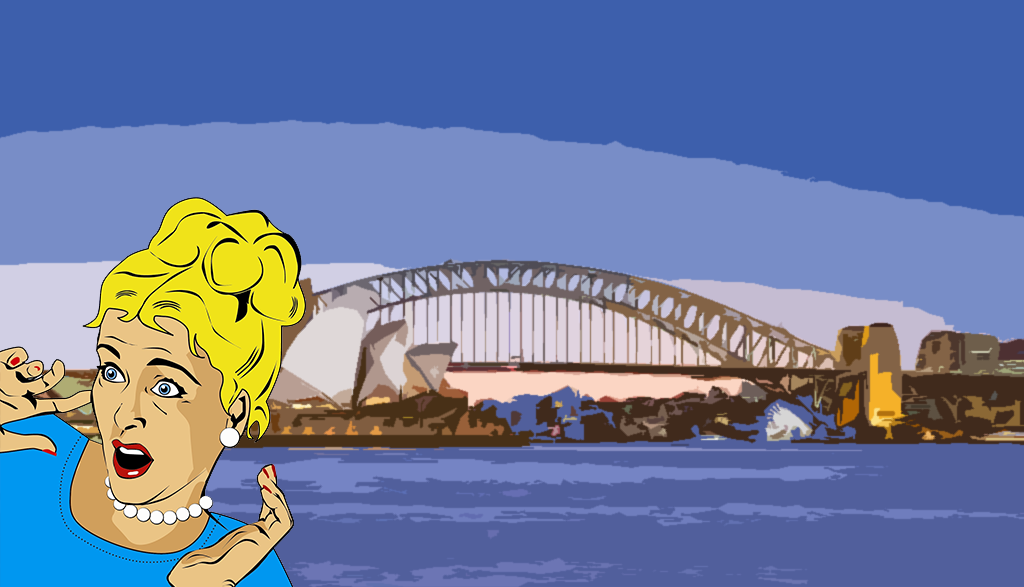 Murder Mystery Team Building Sydney
The best team building ideas in Sydney New South Wales allow people to begin to think dynamically. That means letting go of the "expert" role and beginning to think more in holistic terms of how the team can work and function together better. Murder mysteries provide a unique and fun way to reinforce dynamic teamwork that can carry over into your entire work year.
Our Murder Mystery Party Games
Click a game to learn more
Boxed and Download - Adult murder mystery games
Download Only - Adult murder mystery games
Teenager murder mystery games
Adult and teenager party games (no murder)
Kids' party games (no murder)
Mini Murder Mystery Party F.A.Q.
How much do murder mystery games cost? Click the game images above to see prices.
Do we need a host? It is up to you. You purchase a game from us then run it yourself or hire a murder mystery host.
Are you available on...? Click hire a murder mystery host. Contact the hosts to check their availability.
Does everyone get a character? Sure do.
What do I get? Our murder mystery games contain between 100 and 300 items to make your party fabulous.
Can I ask questions? Yes please. Click "Contact Us" above.
What to do after the mystery is over?
Of all the team building activities in Sydney New South Wales that are really catching hold, hosting murder mysteries is showing up at the top of the list. There is no denying that these events are more interesting and accessible to employees than the ones based in trivia or physical challenges and that they do improve team motivation - but how do you take the momentum and carry it back into the office? The problem with most team building exercises is the effect can be short lived. Here is how to keep what was started going in between the events.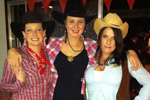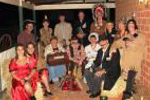 Carrying the exercise into the office
The first thing you should do is have someone in the office with a flair for writing create a follow-up email or newsletter about the mystery. Don't shoot it off the first day you get back to work. Wait a week to let it serve as a reminder of the fun they had at the event. Make sure that you include other team building ideas in Sydney New South Wales that could be a possibility for the next event so that people can weigh in on what they would like to do. Even if you want to stay with the murder mystery event, get people involved in what else can be added to it to make it even more exciting. Don't send out a survey or put people on the spot to recount what they learned about the other team members during the exercise. You can do a silent form of that using sticky notes. Start your weekly meeting with people writing down 10 words that were positive about the experience - one word per note. Then have them go around and stick the words to the people who earned them during the exercise. Give people time to read the words they have acquired and then move on to your meeting. This reinforces the exercise, but doesn't kill it by over analysing it.
Learning to refer back to the mystery
Good team building ideas in Sydney New South Wales allow you to refer back to them during the regular work hours. There is a limit to the amount of metaphors you can find in an obstacle course, but the metaphors that can come from a murder mystery are endless. It can also be helpful to recast work problems into the framework of a murder mystery. You can identify strengths shown during the event and ask how the work mystery would be approach to find a resolution too.
Use work events as options to prepare for the next ones
Using work events to help generate team building activities in Sydney New South Wales is common. Using them to prepare for a specific team building exercise is not. By setting aside 5 or 10 minutes a week to go over preparations for the next murder mystery can get people more enthused about it. Find out what types of mysteries they want to solve. Hold blind ballots about who should be the victim and who should be the murderer. Invite presentations about local mysteries too - there are endless ways to tie in the planning to keep people enthused throughout the year. Don't do it at every meeting, but touch it every so often.
© 2021