Team Building Activities Perth Western Australia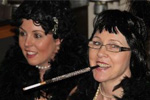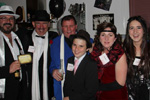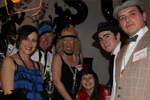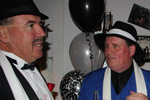 Using team building ideas to change office dynamics
If you are looking for Team Building Activities Perth Western Australia one of the best is to use murder mysteries. Murder mystery parties are something that people mostly know from evenings out or private parties, but they have proven to be very effective for businesses as team building exercises as well.
Our Murder Mystery Party Games
Click a game to learn more
Boxed and Download - Adult murder mystery games
Download Only - Adult murder mystery games
Teenager murder mystery games
Adult and teenager party games (no murder)
Kids' party games (no murder)
Mini Murder Mystery Party F.A.Q.
How much do murder mystery games cost? Click the game images above to see prices.
Do we need a host? It is up to you. You purchase a game from us then run it yourself or hire a murder mystery host.
Are you available on...? Click hire a murder mystery host. Contact the hosts to check their availability.
Does everyone get a character? Sure do.
What do I get? Our murder mystery games contain between 100 and 300 items to make your party fabulous.
Can I ask questions? Yes please. Click "Contact Us" above.
The advantages of murder mysteries over physical activities
Most of the Team Building Activities Perth Western Australia focus on physical challenges. If you are not flying down a zip line you are standing in a conference room falling backwards. The problems with these types of exercises are they actually reinforce divisions in a group because the group interaction is never more than that of a bystander to one or two people doing something. Even when you get whole teams involved, such as in a tug of war, there really isn't a bond formed. Group games, like Trivial Pursuit or charades only serve to reinforce perceptions about individuals on a team, not reveal unknown strengths. Murder mysteries work as Team Building Activities Perth Western Australia because there are a wide variety of story lines you can choose from that allow people to leave behind their known personalities and take on new ones. This type of imaginative role-playing lets people "re-meet" in a way the dreaded ice-breaker ideas are never wholly successful at.
Getting rid of the dreaded ice breaker
Ask anyone in your office what they think of the ice breaker games and ideas that happen and you may be surprised at how dreaded they are. Ice breakers not only put people on the spot, but they force a type of vulnerability onto people who may not be that vested in appearing vulnerable among their workmates. Not to mention the fact that in general, the ice breakers don't provide any lasting insights into people that will affect your team dynamics in the long run. If you are looking for Team Building Activities Perth Western Australia businesses that are effective, and not expensive to stage – we come right back to the idea of staging murder mysteries. These aren't ice breakers, and they play on the known group dynamics to help you reshape how your team interacts in the moment and at work too.
Identifying the dynamics at play
To make your murder mystery successful you have to realistically identify the dynamics at play in your work team. Don't assume that shoving the shy person into the lead investigator role is going to work to change how they are perceived in the office, but do allow the person everyone has problems with to be the victim. As the victim they will be talking about their history and more, which can help to build empathy towards them. Assigning people roles in the party that allow them to be who they are – but in a way that plays to its strengths – can allow the other team members to see them in a new light.
Using team building to create new work dynamics
Team Building Ideas in Perth Western Australia don't have to involve expensive trips into the outback or nights on the town eating and drinking. You can stage murder mysteries that will get your whole team involved, working together, and communicating in new ways that will last far beyond the evening. The key is to be realistic about the dynamics that exists already, play to their strengths and create opportunities for perceived weaknesses to be overcome. Your staff will love that what you are using for team building is interesting, fun – and doesn't put anyone on the spot.
© 2021