Team Building Activites Brisbane Queensland
If you are looking for good Team Building Ideas in Brisbane Queensland you may be coming across a lot of promotions that seem just shy of the insane. Not many people are going to get excited about hanging off a cliff or risking injury on an obstacle course, but not all team building ideas are created with the right understanding of how they can work for you.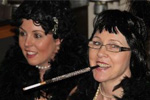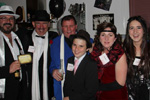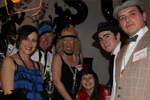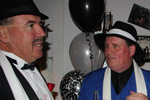 Does it really work?
A lot of the Team Building Activities in Brisbane Queensland that were offered in the 90s really weren't that great. There were companies staging water fights, sending people on survival weekends or taking whole departments into the outback to drum in circles. These Team Building Ideas in Brisbane Queensland had the right idea, but didn't really understand how team building exercises work to improve business dynamics.
What is team building?
Team building is not just any group exercise or activity. Just because every member of the team may be participating doesn't mean that any team building is being done - this is what all the crazy Team Building Activities in Brisbane Queensland missed. It isn't about placing people in situations where they have to trust their team to survive, or creating a competition in which only the team that functions best will win. Team building is about creating a fluid dynamic of communication between team builders that is resilient, and flexible. In the old school team exercises the team that would win an event would be frustrated that the same communication skills that let them win a potato sack race didn't translate into handling corporate problem solving - it can't because potato sack racing isn't dynamic. The only type of Team Building Ideas in Brisbane Queensland that are going to benefit your company are those that teaches resourcefulness, analysis and flexibility. That brings us to the rising trend of using murder mysteries as team Building Ideas in Brisbane Queensland
Why the murder mystery?
When you attend a murder mystery party the group dynamics are created on the spot. Very few people are walking around with the experience of solving fictional crime, but just about everyone has skills that would let them be successful at solving it if they learn to assess which of their team members have complementary skills. It is this assessment and then formulation of action that lies at the core of these exercises. Your team won't be aware of the intricacies of why the dynamic works, but you will see a definite difference in the team dynamic in the work place after. Murder mysteries teach you to let go of the expected, and to seek help and resources in finding solutions.
Which one should you choose?
There are many different types of murder mystery scenarios that are offered as Team Building Ideas in Brisbane Queensland. The type you choose will depend a lot on the rest of the experience that you are building around the event. If you are looking to provide an entertaining evening you may want one of the murder mystery dinners that are staged on a cruise ship. If you want to bundle it in as the ending event for a day of training, that can be arranged as well.
What happens after the team building exercises?
The important thing to remember with all of the Team Building Ideas in Brisbane Queensland is that they are only worth what you do with them after. Murder mysteries give you a lot to talk about, and are good for many metaphors to help get a new view of current work problems. That they are also popular as non-work entertainment makes them an even better idea for your crew.
Our Murder Mystery Party Games
Click a game to learn more
Boxed and Download - Adult murder mystery games
Download Only - Adult murder mystery games
Teenager murder mystery games
Adult and teenager party games (no murder)
Kids' party games (no murder)
Mini Murder Mystery Party F.A.Q.
How much do murder mystery games cost? Click the game images above to see prices.
Do we need a host? It is up to you. You purchase a game from us then run it yourself or hire a murder mystery host.
Are you available on...? Click hire a murder mystery host. Contact the hosts to check their availability.
Does everyone get a character? Sure do.
What do I get? Our murder mystery games contain between 100 and 300 items to make your party fabulous.
Can I ask questions? Yes please. Click "Contact Us" above.
© 2021