Western Australia - Murder Mystery Actors For Hire
Have you ordered your game yet? Remember you need a murder mystery game and a host!
---
Ellie C.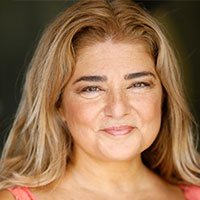 Suburb: Bull Creek
Phone:

0476 211 868

Email:

ellielondon1@yahoo.co.uk
Elle is an actor in theatre and screen and hosted her first murder mystery in London in 2003. She has a passion for hosting events, is warm and approachable to make your guests feel welcome and well-looked after, while ensuring smooth running of your event through good communication, organisation, coordination and management of your event.
---
Jenny Davidson
Suburb: Perth
Phone:

0407 776 776

Email:

dolphin26j@gmail.com
Jenny is a qualified trainer, facilitator and assessor. Her vast experience in amateur theatre, public speaking and event organisation mean that you will be in great hands when holding your Murder Mystery function. Jenny is out to make sure that everyone has a fantastic and memorable time by providing the catalyst for a fun activity in the way she interacts with each group.
---
Rob Weymouth

Suburb: Ascot
Phone:

0408 924 422

Email:

robweymouth@iinet.net.au
Rob is a professional speaker and teacher with extensive experience in generating fun and enlivening experiences. No joke is too old and no line too clichéd for Rob to attempt. Rob is the party man for your party plan.
---
Steve Hayes

Suburb: Fremantle
Phone:

0402 840 985

Email:

webdoctor.australia@gmail.com
Talented presenter – great fun, great crowd control! Years of Murder Mystery experience – sensational client feedback.
---
Chris Hodson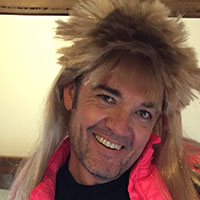 Suburb: Bull Creek
Phone:

1300 765 001

Email:

admin@gozone.com.au
Chris has been running Murder Mysteries since 1999 and has hosted over 500 of them. Chris is a professional host who is very fun and interactive and will bring out the best in your group. He is loud and charismatic and will ensure your party is a success.
Testimonial: Thanks again for the Red Hatters of WA for hosting an amazing, fun-filled evening. All of our ladies are raving about the fun we had last Saturday night, in fact it has been suggested that we have another Murder Mystery night in 2020.
---
Claudia Taylor

Suburb: Merriwa
Phone:

0412 370 378

Email:

taylorsinoz@live.co.uk
My name is Claudia and I have a real passion for entertaining and encouraging people who want to get involved and have fun, by making people feel comfortable and part of the event. Whether this be a children's birthday party, seminar or social event. I have organised events and ran my own business for over five years, organising charity events, coaching/teaching swimming. One of the things I am known for is making my events fun, enjoyable and creative. I would often hold award ceremonies for my swimming team, organise surprise birthday parties. I guess it is part of my personality and the real enjoyment I get from interacting and communicating face to face with people. I am able to think on my feet, I am organised, confident and fit. For a night whether you want to make an impression, have fun, socialise with your family or friends then I am the one who can make that happen.
Testimonial: Thanks for doing the game. Claudia was an excellent host and the evening was very well received.
---
Claudia Bernedo

Suburb: Shelley
Phone:

0410 885 675

Email:

healthywithclaudia@gmail.com
I am the life of the party and can't wait to make yours great. My favorite kind: theme parties with murderous intent. So good times! Favorite movies: horror movies! Organising themed parties around murder and horror? THE DREAM!
---
Daniel Tusia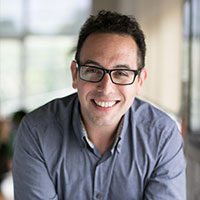 Suburb: Perth
Phone:

1300 261 545

Email:

daniel@applause.com.au
Daniel has a long background with murder mystery parties having run them all around. Daniel is a great host who specialises in live interactive entertainment and will bring something special to your party. Daniel also provides a team of professional performers who are available to host your murder mystery.
---
Murder Master®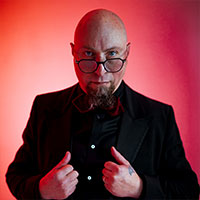 Suburb: Perth/Regional WA
Phone:

Will fly from NSW to your location

- 1800 Murder (1800 687 337)

Email:

Will fly from NSW to your location

- gozonewebenquiry@murdermaster.com.au
The Murder Master® hosts Murders across Australia and New Zealand!. He travels from central western NSW, Australia. Please take into consideration flights and accommodation costs which may apply to your event budget.
The Murder Master® is the host who will turn your corporate function or private party in Australia or New Zealand into an utterly unique and memorable event. Everyone will fight to establish their alibis and prove innocence, while solving the crime and discovering whodunnit. Plenty of finger pointing, backstabbing, blackmail and unbridled skulduggery will ensue. Invite the Murder Master® to your event today. Killer events anywhere, anytime, anyhow… it'll be a scream!
---
Our Murder Mystery Party Games
Click a game to learn more
Boxed and Download - Adult murder mystery games
Download Only - Adult murder mystery games
Teenager murder mystery games
Adult and teenager party games (no murder)
Kids' party games (no murder)
Mini Murder Mystery Party F.A.Q.
How much do murder mystery games cost? Click the game images above to see prices.
Do we need a host? It is up to you. You purchase a game from us then run it yourself or hire a murder mystery host.
Are you available on...? Click hire a murder mystery host. Contact the hosts to check their availability.
Does everyone get a character? Sure do.
What do I get? Our murder mystery games contain between 100 and 300 items to make your party fabulous.
Can I ask questions? Yes please. Click "Contact Us" above.
© 2023