South Australia - Murder Mystery Actors For Hire
Have you ordered your game yet? Remember you need a murder mystery game and a host!
---
Alex Schulze and Rachael Horbelt
Suburb: Adelaide
Phone: 0408849701 (Alex) / 0415 528 693 (Rachael)
Email: breaktheiceentertainment@gmail.com
Dynamic acting duo Alex and Rachael captivate audiences and generate talkability amongst guests at corporate, community and social events. Engaging performance styles are tailored to suit your murder mystery needs. With more than 40 combined years of industry experience, these animated ladies thrive on connecting with their audiences across multiple platforms and pride themselves on being versatile and adaptable. If you want to raise the 'fun bar' at your murder mystery party, give these ladies a bell!
---
Thorin Cupit

Suburb: O'Halloran Hill
Phone: 0400729406
Email: tcupit@cheapaschips.com.au
Professional presenter with over twenty years of performance experience. Versatile, skilled, and funny. A range of personalities and accents available. Experience with all murder mystery themes.
---
Daniel Tusia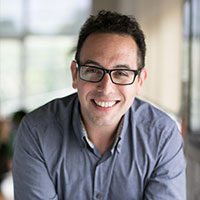 Suburb: Adelaide
Phone: 1300 261 545
Email: daniel@applause.com.au
Website: www.applause.com.au
Daniel has a long background with murder mystery parties having run them all around. Daniel is a great host who specialises in live interactive entertainment and will bring something special to your party. Daniel also provides a team of professional performers who are available to host your murder mystery.
---
Simon Paterson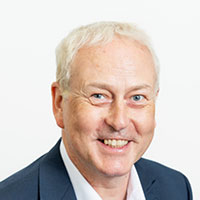 Suburb: Paradise/Newton
Phone: 0403883084
Email: simon.w.paterson@gmail.com
I have been a role play enthusiast for longer than I can remember, always love a costume party, and get a huge kick out of helping others get involved and enjoying those! I have experience with party host hire, get along well with people of all ages (even the littlest murderers) and have a 'working with children and the vulnerable' police check. I look forward to helping you put on the party of your life!
---
Our Murder Mystery Party Games
Click a game to learn more
Boxed and Download - Adult murder mystery games
Download Only - Adult murder mystery games
Teenager murder mystery games
Adult and teenager party games (no murder)
Kids' party games (no murder)
Mini Murder Mystery Party F.A.Q.
How much do murder mystery games cost? Click the game images above to see prices.
Do we need a host? It is up to you. You purchase a game from us then run it yourself or hire a murder mystery host.
Are you available on...? Click hire a murder mystery host. Contact the hosts to check their availability.
Does everyone get a character? Sure do.
What do I get? Our murder mystery games contain between 100 and 300 items to make your party fabulous.
Can I ask questions? Yes please. Click "Contact Us" above.
© 2021