South Australia - Murder Mystery Actors For Hire
Have you ordered your game yet? Remember you need a murder mystery game and a host!
---
Steve Sheehan
Suburb: Adelaide
Phone:

0417 304 219

Email:

srsheehan@hotmail.com
Steve has hosted murder mystery games to more than 50 different groups and celebrations from hen's nights to birthdays to corporate Christmas parties and loves to tailor each celebration to suit each situation and style. He enjoys the challenge of making it fun for everybody who is partaking and loves it when the shy people are dancing on the tables and the extroverts are clapping along, and yet there is nothing wrong with a party where the police are called. Always happy to adjust the experience to cater for specific needs and nothing is too much trouble to make the night fit with your event's catering and speech necessities.
---
John Molden
Suburb: Loxton, South Australia
Phone:

0498 160 814

Email:

john.molden93@gmail.com
I like my board games, especially enjoying playing social deduction games. I have experience hosting many games such as Werewolf and Blood on the Clocktower. I have always enjoyed my Hercule Poirot and Miss Marple stories and now I run murder mystery nights. I am very personable and people who have played with me have enjoyed my company throughout so I would love the opportunity to host your event and make it brilliant.
---
Murder Master®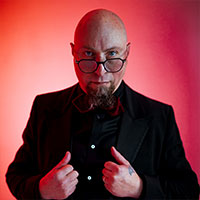 Suburb: Adelaide/Regional SA
Phone:

Will fly from NSW to your location

- 1800 Murder (1800 687 337)

Email:

Will fly from NSW to your location

- gozonewebenquiry@murdermaster.com.au
The Murder Master® hosts Murders across Australia and New Zealand!. He travels from central western NSW, Australia. Please take into consideration flights and accommodation costs which may apply to your event budget.
The Murder Master® is the host who will turn your corporate function or private party in Australia or New Zealand into an utterly unique and memorable event. Everyone will fight to establish their alibis and prove innocence, while solving the crime and discovering whodunnit. Plenty of finger pointing, backstabbing, blackmail and unbridled skulduggery will ensue. Invite the Murder Master® to your event today. Killer events anywhere, anytime, anyhow… it'll be a scream!
---
Thorin Cupit

Suburb: O'Halloran Hill
Phone:

0400 729 406

Email:

thethorincupit@gmail.com
Professional presenter with over twenty years of performance experience. Versatile, skilled, and funny. A range of personalities and accents available. Experience with all murder mystery themes.
---
Daniel Tusia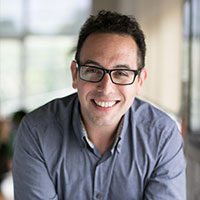 Suburb: Adelaide
Phone:

1300 261 545

Email:

daniel@applause.com.au
Daniel has a long background with murder mystery parties having run them all around. Daniel is a great host who specialises in live interactive entertainment and will bring something special to your party. Daniel also provides a team of professional performers who are available to host your murder mystery.
---
Our Murder Mystery Party Games
Click a game to learn more
Boxed and Download - Adult murder mystery games
Download Only - Adult murder mystery games
Teenager murder mystery games
Adult and teenager party games (no murder)
Kids' party games (no murder)
Mini Murder Mystery Party F.A.Q.
How much do murder mystery games cost? Click the game images above to see prices.
Do we need a host? It is up to you. You purchase a game from us then run it yourself or hire a murder mystery host.
Are you available on...? Click hire a murder mystery host. Contact the hosts to check their availability.
Does everyone get a character? Sure do.
What do I get? Our murder mystery games contain between 100 and 300 items to make your party fabulous.
Can I ask questions? Yes please. Click "Contact Us" above.
© 2023