New South Wales - Murder Mystery Actors For Hire
Have you ordered your game yet? Remember you need a murder mystery game and a host!
---
Daniel Tusia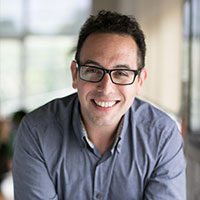 Suburb: Sydney
Phone:

1300 261 545

Email:

daniel@applause.com.au
Daniel has a long background with murder mystery parties having run them all around. Daniel is a great host who specialises in live interactive entertainment and will bring something special to your party. Daniel also provides a team of professional performers who are available to host your murder mystery.
---
Janette Owens Hunter Murder Mysteries

Suburb: Cessnock, Newcastle, Hunter Valley
Phone:

0408 144 097

Email:

janette.owens1957@gmail.com
I had a Western Murder Mystery party for my birthday and fell in love with the concept. I have become a host to help everyone else have as much fun as my guests and I did at my party. I am willing to travel to most places to help everyone have fun.
---
Lauren Ann
Suburb: Ryde
Phone:

0414 614 965

Email:

info@makemearockstar.com.au
Entertaining with a broad range of accents, Lauren will have your guests laughing hysterically during the event. With a background in drama, musical theatre, working with people of all ages, you will find Lauren to be engaging, helpful, high energy, and great at improvisation making your event an incredible experience you and your guests won't quickly forget.
---
Simon J Robinson Bare Elements Productions

Suburb: Sydney
Phone:

0408 496 168

Email:

enquiries@bare-elements.com.au
Bare Elements Productions has been hosting murder-mystery events since 2008 in Melbourne and Sydney. We have a team of experienced hosts and actors in Melbourne and Sydney ready to host your event and make it a party to remember. Bare Elements' producer' Simon' has written, directed, produced and performed in many many interactive comedy murder-mystery shows over the years. We look forward to the opportunity to work with you.
---
Lana Venckus

Suburb: Sydney
Phone:

0417 674 858

Email:

info@lanabananafun.com.au
Haunted? Taunted? Daunted? Call Murder Mystery Host Lana Venckus to entertain you and your guests. Lana can create an amazing atmosphere for your Murder Mystery. Lana is an established professional entertainer, contact Lana at any time to discuss your requirements.
---
Victoria Bell
Suburb: Summer Hill, Sydney
Phone:

0466 724 972

Email:

vmcbell@gmail.com
Feelin' spooky? I have become obsessed with murder mystery parties and have been putting them on for my family and friends for a few years now. Are you ready to mix it up? You never know, you may just have the time of your life. I would love to take care of the details for you, so you can sit back, relax and get into character. As your host, I want to you enjoy murder mystery parties as much as I do. I am based in Sydney's Inner West and happy to travel to Wollongong and anywhere in between. If this sparks your interest or you have any questions please get in touch, I'd love to hear from you!
---
Murder Master®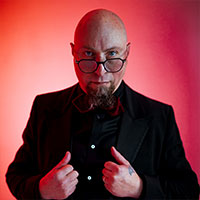 Suburb: Sydney/Blue Mountains/Regional NSW
Phone:

1800 Murder (1800 687 337)

Email:

gozonewebenquiry@murdermaster.com.au
The Murder Master® hosts Murders across Australia and New Zealand!. He travels from central western NSW, Australia. Please take into consideration flights and accommodation costs which may apply to your event budget.
The Murder Master® is the host who will turn your corporate function or private party in Australia or New Zealand into an utterly unique and memorable event. Everyone will fight to establish their alibis and prove innocence, while solving the crime and discovering whodunnit. Plenty of finger pointing, backstabbing, blackmail and unbridled skulduggery will ensue. Invite the Murder Master® to your event today. Killer events anywhere, anytime, anyhow… it'll be a scream!
---
Our Murder Mystery Party Games
Click a game to learn more
Boxed and Download - Adult murder mystery games
Download Only - Adult murder mystery games
Teenager murder mystery games
Adult and teenager party games (no murder)
Kids' party games (no murder)
Mini Murder Mystery Party F.A.Q.
How much do murder mystery games cost? Click the game images above to see prices.
Do we need a host? It is up to you. You purchase a game from us then run it yourself or hire a murder mystery host.
Are you available on...? Click hire a murder mystery host. Contact the hosts to check their availability.
Does everyone get a character? Sure do.
What do I get? Our murder mystery games contain between 100 and 300 items to make your party fabulous.
Can I ask questions? Yes please. Click "Contact Us" above.
© 2023