Victoria - Murder Mystery Actors For Hire
Have you ordered your game yet? Remember you need a murder mystery game and a host!
---
Gemma Cavoli
Suburb: St Kilda/Bayside, Victoria
Phone:

0435 425 269

Email:

gemma.cavoli@scotch.vic.edu.au
A Drama Teacher and actor, Gemma trained at the VCA and has been running murder mysteries for many years. She can do a variety of accents and will have your guests in stitches and eager to engage in the fun!
---
Zac Rose
Suburb: Edithvale, Victoria
Phone:

0432 533 255

Email:

rose.zac98@gmail.com
A great game is afoot in Melbourne, so Dial M for Murder as Zac Rose will be your murder mystery host for any occasion you so desire. Zac is a professional actor, writer, composer and voiceover artist. After recently graduating with a Bachelor's degree at the Australian Institute of Music, Zac specializes in Musical Theatre and performs regular Cabaret shows at Club Voltaire as the villainous Doctor Marshall David Charles. Zac most recently appeared in this January's Shakespeare Aliens at Theatreworks in St Kilda. Zac is here to make your murder mystery party a killer experience you will never forget.
---
Murder Master®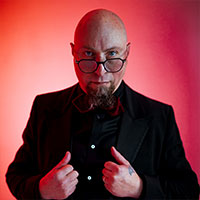 Suburb: Melbourne/Regional Vic
Phone:

Will fly from NSW to your location

- 1800 Murder (1800 687 337)

Email:

Will fly from NSW to your location

- gozonewebenquiry@murdermaster.com.au
The Murder Master® hosts Murders across Australia and New Zealand!. He travels from central western NSW, Australia. Please take into consideration flights and accommodation costs which may apply to your event budget.
The Murder Master® is the host who will turn your corporate function or private party in Australia or New Zealand into an utterly unique and memorable event. Everyone will fight to establish their alibis and prove innocence, while solving the crime and discovering whodunnit. Plenty of finger pointing, backstabbing, blackmail and unbridled skulduggery will ensue. Invite the Murder Master® to your event today. Killer events anywhere, anytime, anyhow… it'll be a scream!
---
Marnie Gibson
Suburb: St Kilda
Phone:

0448 224 253

Email:

marniegibson@outlook.com
Marnie is a qualified facilitator and trained actor and has extensive experience in hosting murder mystery parties across Australia for the past 20 years. Having studied at WAAPA and VCA, she is a versatile presenter with bundles of energy and enthusiasm who will take your guests on a fun and zany ride! A funny and entertaining host, Marnie is familiar with every theme available and having a corporate background, can easily and professionally tailor your workplace event to optimise collaboration and team building.
---
Charlotte Strantzen
Suburb: Greensborough
Phone:

0417 303 404

Email:

c.strantzen@optusnet.com.au
Fun, charming and a little zany - Charlotte is a mistress of silly characters! A professional actor, presenter and voiceover artist, she has a degree in Performing Arts from Deakin University and has been hosting murders since 2001. Charlotte is a warm and engaging host who loves a great party, especially if a murder is involved - keep up with her if you can! Charlotte knows all the Murder in a Box themes inside out, and is equally comfortable hosting private or corporate events.  With a background in children's theatre, she has a particular flair for parties catering for a younger clientele.
---
Daniel Tusia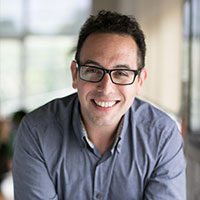 Suburb: Melbourne
Phone:

1300 261 545

Email:

daniel@applause.com.au
Daniel has a long background with murder mystery parties having run them all around. Daniel is a great host who specialises in live interactive entertainment and will bring something special to your party. Daniel also provides a team of professional performers who are available to host your murder mystery.
---
Emma Wood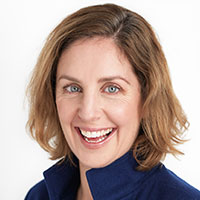 Suburb: Melbourne
Phone:

0411 059 797

Email:

wood.emma.e@gmail.com
Emma will help make your party a roaring success. She has extensive acting and presenting experience and loves to engage with people of all ages. Her wit, good humour and engaging personality will ensure a memorable night for your guests. She has enjoyed delighting guests at all sorts work and personal occasions for many years.
---
Douglas Bair

Suburb: Greensborough
Phone:

0407 822 157

Email:

drbair@gmail.com
To enhance your murder mystery, why not hire a host that will set the mood as soon as your guests arrive and facilitate the event so you can focus on "Whodunnit"? Douglas is just the host to do this. He has been a performer for 20 years and has entertained at corporate and private events for much of his career. Professionalism is key to Douglas, and no matter if your party is corporate or private, large or small, he will deliver a first-rate performance.
---
Simon J Robinson Bare Elements Productions

Suburb: East Melbourne
Phone:

0408 496 168

Email:

enquiries@bare-elements.com.au
Bare Elements Productions has been hosting murder-mystery events since 2008 in Melbourne and Sydney. We have a team of experienced hosts and actors in Melbourne and Sydney ready to host your event and make it a party to remember. Bare Elements' producer' Simon' has written, directed, produced and performed in many many interactive comedy murder-mystery shows over the years. We look forward to the opportunity to work with you.
---
Hayden Burke

Suburb: Melbourne
Email:

hayden.burke@gmail.com
I'm a professional actor having graduated from the Victorian College Of The Arts in Melbourne, Studying the Bachelor Of Fine Arts - Theatre Practice. I am well experienced in hosting murder mystery parties of all sorts. Why book me? 1. If desired I can play multiple support roles during the party of both male and female gender (cross-dressing is great) 2. With 5 years experience in the technology industry I can take care of all the tech work required for the event including music 3. I am a very enthusiastic host with 10 years experience in stage performance.
I also run my own space for hire in Melbourne so I can provide a themed murder mystery venue.
---
Our Murder Mystery Party Games
Click a game to learn more
Boxed and Download - Adult murder mystery games
Download Only - Adult murder mystery games
Teenager murder mystery games
Adult and teenager party games (no murder)
Kids' party games (no murder)
Mini Murder Mystery Party F.A.Q.
How much do murder mystery games cost? Click the game images above to see prices.
Do we need a host? It is up to you. You purchase a game from us then run it yourself or hire a murder mystery host.
Are you available on...? Click hire a murder mystery host. Contact the hosts to check their availability.
Does everyone get a character? Sure do.
What do I get? Our murder mystery games contain between 100 and 300 items to make your party fabulous.
Can I ask questions? Yes please. Click "Contact Us" above.
© 2023