Tasmania - Murder Mystery Actors For Hire
Have you ordered your game yet? Remember you need a murder mystery game and a host!
---
Marcus Dent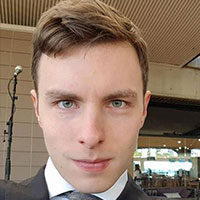 Suburb: Hobart, Launceston, Devonport, Regional Tasmania
Phone:

0400 373 357

Email:

marcusdentjohnson@gmail.com
A local Shakespearian actor and quiz night MC with over a decade of experience hosting live events across the country, Marcus will add dramatic flair to your murder mystery party! Specialising in audience engagement and improvisation, he'll ensure that your guests are spellbound on the edge of their seats as they scramble to prove their innocence and figure out the next clue.
---
Genevieve Frew
Suburb: Hobart, Huon Valley and Southern Tasmania
Phone:

0419 288 892

Email:

genevieve.mef@bigpond.com.au
Genevieve has been obsessed with mystery and murder since discovering The Secret Seven and Nancy Drew books as a child. She grew up in the theatre and had her first lead role aged 16, in a comedy mystery called A Tomb with a View! In the 1990s she graduated from the professional acting course at Sydney's Ensemble Studios, she has a BA in Theatre and English from the Uni of NSW, and further postgraduate studies from La Trobe Uni. Genevieve has appeared in theatre in Australia and New Zealand, as well as in television, commercials and short films. Since 2006 she has been performing constantly in role-plays for the education and assessment of the medical and legal professions throughout Victoria and Tasmania. Having purchased a property in the Huon Valley in 2020, Genevieve and her husband now travel between Tasmania and Melbourne for work and family. Genevieve looks deceptively familiar and reassuring so will have your guests at ease before leading them through a memorable night of murder and mystery.
---
Marion Julius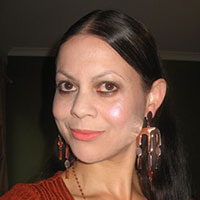 Suburb: Hobart, Regional Tasmania
Phone:
Email:

mjulius666@outlook.com
I look forward to hosting a fantastic murder mystery party for you.
---
Murder Master®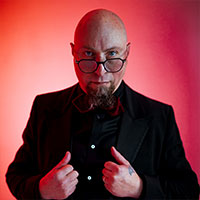 Suburb: Hobart/Launceston/Regional Tasmania
Phone:

Will fly from NSW to your location

- 1800 Murder (1800 687 337)

Email:

Will fly from NSW to your location

- gozonewebenquiry@murdermaster.com.au
The Murder Master® hosts Murders across Australia and New Zealand!. He travels from central western NSW, Australia. Please take into consideration flights and accommodation costs which may apply to your event budget.
The Murder Master® is the host who will turn your corporate function or private party in Australia or New Zealand into an utterly unique and memorable event. Everyone will fight to establish their alibis and prove innocence, while solving the crime and discovering whodunnit. Plenty of finger pointing, backstabbing, blackmail and unbridled skulduggery will ensue. Invite the Murder Master® to your event today. Killer events anywhere, anytime, anyhow… it'll be a scream!
---
Daniel Tusia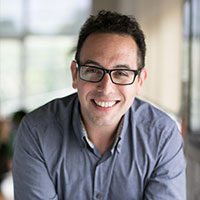 Suburb: Launceston, Hobart
Phone:

1300 261 545

Email:

daniel@applause.com.au
Daniel has a long background with murder mystery parties having run them all around. Daniel is a great host who specialises in live interactive entertainment and will bring something special to your party. Daniel also provides a team of professional performers who are available to host your murder mystery.
---
Our Murder Mystery Party Games
Click a game to learn more
Boxed and Download - Adult murder mystery games
Download Only - Adult murder mystery games
Teenager murder mystery games
Adult and teenager party games (no murder)
Kids' party games (no murder)
Mini Murder Mystery Party F.A.Q.
How much do murder mystery games cost? Click the game images above to see prices.
Do we need a host? It is up to you. You purchase a game from us then run it yourself or hire a murder mystery host.
Are you available on...? Click hire a murder mystery host. Contact the hosts to check their availability.
Does everyone get a character? Sure do.
What do I get? Our murder mystery games contain between 100 and 300 items to make your party fabulous.
Can I ask questions? Yes please. Click "Contact Us" above.
© 2023