Australian Capital Territory - Murder Mystery Actors For Hire
Have you ordered your game yet? Remember you need a murder mystery game and a host!
---
Tamsin Hnatiuk

Suburb: Palmertston Canberra
Phone: 0410173561
Email: tam.best78@gmail.com
I have hosted many murder games over the years and would love to make yours a success. I always have a good time and so do my guests. Bring on the murder!
---
James McMahon
Suburb: Canberra, Ainslie
Phone: 0434381300
Email: jbmcmahon97@gmail.com
James McMahon is an actor and professional comedian based in the ACT. At 22, James has already performed in 5 Melbourne International Comedy Festivals to sell out crowds. In 2016 he appeared on SBS performing comedy in the RAW COMEDY NATIONAL GRAND FINAL. James can next be seen on stage playing the lead in Canberra Reps performance of Grapes of Wrath. As a murder mystery host, James combines his stand up experience and theatricality to provide a fun, exhilarating night of interactive detective work.
---
Ruby Ballantyne
Suburb: Canberra
Phone: 0403214854
Email: rubyjeanballantyne@gmail.com
You should hire me to host your murder mysteries because I am committed, hard working, energetic, a performer, and dedicated to performing arts! I regularly write and host murder mysteries for my family and friends. In fact, the picture of me at my most recent murder mystery, which I wrote and hosted!
---
Daniel Tusia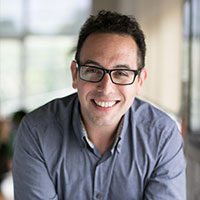 Suburb: Canberra
Phone: 1300 261 545
Email: daniel@applause.com.au
Website: www.applause.com.au
Daniel has a long background with murder mystery parties having run them all around. Daniel is a great host who specialises in live interactive entertainment and will bring something special to your party. Daniel also provides a team of professional performers who are available to host your murder mystery.
---
Our Murder Mystery Party Games
Click a game to learn more
Boxed and Download - Adult murder mystery games
Download Only - Adult murder mystery games
Teenager murder mystery games
Adult and teenager party games (no murder)
Kids' party games (no murder)
Mini F.A.Q.
How much does a murder mystery game cost? Click the game images above to see prices.
Do we need a host? It is up to you. You purchase a game from us then run it yourself or hire a murder mystery host.
Are you available on...? Click hire a murder mystery host. Contact the hosts to check their availability.
Does everyone get a character? Sure do.
What do I get? Our murder mystery games contain between 100 and 300 items to make your party fabulous.
Can I ask questions? Yes please. Click "Contact Us" above.
© 2020