Australian Capital Territory - Murder Mystery Actors For Hire
Have you ordered your game yet? Remember you need a murder mystery game and a host!
---
Tamsin Hnatiuk

Suburb: Palmertston Canberra
Phone: 0410173561
Email: tam.best78@gmail.com
I have hosted many murder games over the years and would love to make yours a success. I always have a good time and so do my guests. Bring on the murder!
---
Ruby Ballantyne
Suburb: Canberra
Phone: 0403214854
Email: rubyjeanballantyne@gmail.com
You should hire me to host your murder mysteries because I am committed, hard working, energetic, a performer, and dedicated to performing arts! I regularly write and host murder mysteries for my family and friends. In fact, the picture of me at my most recent murder mystery, which I wrote and hosted!
---
Daniel Tusia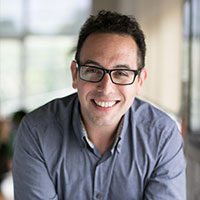 Suburb: Canberra
Phone: 1300 261 545
Email: daniel@applause.com.au
Website: www.applause.com.au
Daniel has a long background with murder mystery parties having run them all around. Daniel is a great host who specialises in live interactive entertainment and will bring something special to your party. Daniel also provides a team of professional performers who are available to host your murder mystery.
---
Our Murder Mystery Party Games
Click a game to learn more
Boxed and Download - Adult murder mystery games
Download Only - Adult murder mystery games
Teenager murder mystery games
Adult and teenager party games (no murder)
Kids' party games (no murder)
Mini F.A.Q.
How much does a murder mystery game cost? Click the game images above to see prices.
Do we need a host? It is up to you. You purchase a game from us then run it yourself or hire a murder mystery host.
Are you available on...? Click hire a murder mystery host. Contact the hosts to check their availability.
Does everyone get a character? Sure do.
What do I get? Our murder mystery games contain between 100 and 300 items to make your party fabulous.
Can I ask questions? Yes please. Click "Contact Us" above.
© 2021