Queensland - Murder Mystery Actors For Hire
Have you ordered your game yet? Remember you need a murder mystery game and a host!
---
Ben Rawson - Mystify

Suburb: Woolloongabba, Brisbane and Surrounds
Phone: 0401407698
Email: mystifyevents@gmail.com
A professional murder mystery host, running various things from team building to birthday parties. Always good at thinking quickly on the spot and making sure that everyone is having a great time.
---
Catherine Gamble

Suburb: Northside, Brisbane and Sunshine Coast
Phone: 0433 188 775
Email: catherinegamble63@gmail.com
I am a fabulous murder mystery host and can't wait to help you have an amazing time. For a killer party give me a call!
---
Daniel Tusia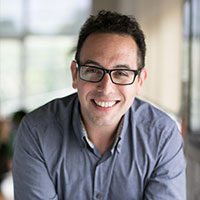 Suburb: Brisbane, Gold Coast
Phone: 0412330902
Email: daniel@applause.com.au
Website: www.applause.com.au
Daniel has a long background with murder mystery parties having run them all around. Daniel is a great host who specialises in live interactive entertainment and will bring something special to your party. Daniel also provides a team of professional performers who are available to host your murder mystery.
---
Hayden Burke

Suburb: Brisbane
Email: hayden.burke@gmail.com
I'm a professional actor having graduated from the Victorian College Of The Arts in Melbourne, Studying the Bachelor Of Fine Arts - Theater Practice. I am well experienced in hosting murder mystery parties of all sorts. Why book me? 1. If desired I can play multiple support roles during the party of both male and female gender (cross-dressing is great) 2. With 5 years experience in the technology industry I can take care of all the tech work required for the event including music 3. I am a very enthusiastic host with 10 years experience in stage performance.
---
Chris Lavery

Suburb: Gold Coast
Email: chrislavery58@gmail.com
Phone: 0402579020
Chris has been entertaining companies such as Ernst & Young, Telstra, ANZ, AFL and Aon Insurance as well as running private parties for the top end of town. He brings his comic genius and professionalism to your Murder! Wait till you see what's in his bag of tricks.
---
Lesley Welsh

Suburb: Salisbury
Phone: 0418 778 948
Email: carnbrea@optusnet.com.au
I have lots of energy and will make your party a great success. I enjoy entertaining and ensuring your guests have fun with bundles enthusiasm to ensure people get into the Murder Mystery Theme.
---
Jackson Kellaway

Suburb: Caboolture
Phone: 0432 894 466
Email: justjack@live.com.au
Studying drama on the Sunshine Coast and I have found my niche....Murder Mysteries! Here to impress on the hosting scene I have had great feedback from past clients. I have a bubbly personality which makes hosting murder mysteries a ball of fun!
---
Our Murder Mystery Party Games
Click a game to learn more
Boxed and Download - Adult murder mystery games
Download Only - Adult murder mystery games
Teenager murder mystery games
Adult and teenager party games (no murder)
Kids' party games (no murder)
Mini F.A.Q.
How much do your games cost? Click the game images above to see prices.
Do we need a host? It is up to you. You purchase a game from us then run it yourself or hire a murder mystery host.
Are you available on...? Click hire a murder mystery host. Contact the hosts to check their availability.
Does everyone get a character? Sure do.
What do I get? Our games contain between 100 and 300 items to make your party fabulous.
Can I ask questions? Yes please. Click "Contact Us" above.
© 2019