Murder Mystery Dinner Party Sydney New South Wales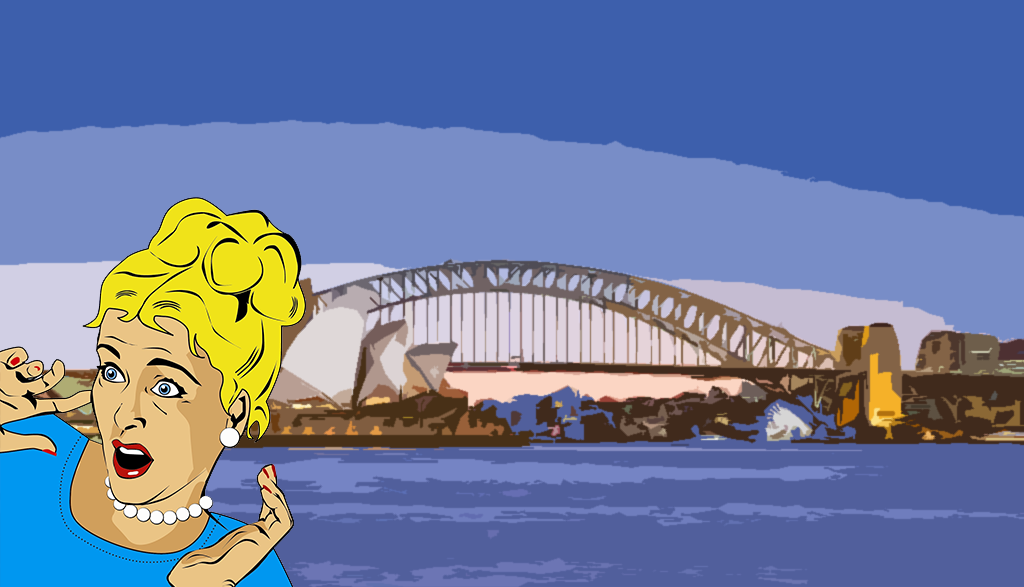 Murder Mystery Dinner Party Sydney
Why should I have a murder mystery dinner party in Sydney or New South Wales?
Have you been looking for something new to do for your next party? Then look no further than a murder mystery dinner. What, did you think that you could only do those at those at fancy venues and such? Absolutely not! With our kits, you can find a number of different ways to enjoy a murder mystery dinner party in Sydney or New South Wales. Let's take a closer look at why you should try this out for your next party with family and/or friends.
Our Murder Mystery Party Games
Click a game to learn more
Boxed and Download - Adult murder mystery games
Download Only - Adult murder mystery games
Teenager murder mystery games
Adult and teenager party games (no murder)
Kids' party games (no murder)
Mini Murder Mystery Party F.A.Q.
How much do murder mystery games cost? Click the game images above to see prices.
Do we need a host? It is up to you. You purchase a game from us then run it yourself or hire a murder mystery host.
Are you available on...? Click hire a murder mystery host. Contact the hosts to check their availability.
Does everyone get a character? Sure do.
What do I get? Our murder mystery games contain between 100 and 300 items to make your party fabulous.
Can I ask questions? Yes please. Click "Contact Us" above.
With covid restrictions easing it is time to party Sydney. Have your friends around for a killer night of fun. Working in small groups your guests will discover a tragic murder. Amongst the frivolity they will work to solve the mystery.
How does a murder mystery dinner party Sydney work?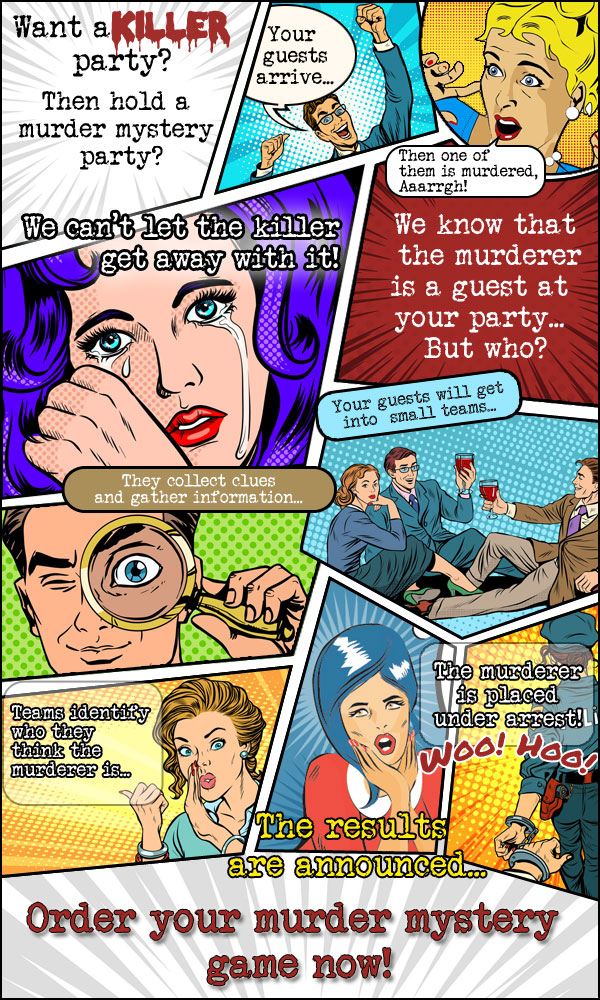 It's Something New and Different
If you're like many people, you have parties on a fairly regular basis. That being said, you're probably used to the same old dinner parties. You sit around, you have a meal, and you chat. Not like that's a bad thing at all, but what if that's not what you want to be doing on a regular basis? What if you're looking for something new and different to figure out exactly the best way to liven up your parties? That's where our kits come in.
You may have tried murder mystery kits before, but ours are different. First off, if nothing suits your needs we have a custom game option, which means that you will be able to adjust aspects of the story to suit you. On top of that, you will be able to get out all of the invitations, and not have any issues letting your guests know what is going on. There aren't any confusing or stressful scripts to try and memorise, and there aren't a lot of details that you have to worry about. Once you get the kit, you just follow the instructions or you allow the host to take care of the whole thing for you.
Many people have talked about how creative our murder mystery dinner parties in Sydney or New South Wales are. There are hundreds of people that are enjoying them on a regular basis, and people have been raving about all of the things that they get to do as a result of these parties. From silly names for your guests, to fun costumes, to intriguing clues and party games, our kits have everything you're looking for.
It Gets your Guests Talking
Sometimes, it's really hard to get the people that don't know each other to actually talk to each other during a dinner party. At times, it can make everything incredibly awkward and difficult to really enjoy when the host has to try and communicate with a number of different groups of people. It's hard to find an activity that everyone can enjoy together, and mingle over, while still maintaining a warm and friendly atmosphere. A murder mystery dinner party in Sydney or New South Wales can help you to do exactly that. By allowing everyone to break up into teams to try and figure out who committed the "crime" your guests will mingle and converse with one another comfortably. No need to worry about trying to find topics of common interest – it will come a lot more naturally with these games!
So, if you're looking for a way to spice up your parties, come and check out everything that we have to offer. We've got packages for almost every size of party, and we can give you access to hosts so that you can hire. Check out our website, contact us today, and get started on an adventure unlike any other that you've ever experienced at a party before with our murder mystery dinner parties.
© 2021