Murder Mystery Dinner Party Brisbane Queensland
Get the best murder mystery dinner party game available in Brisbane or your money back!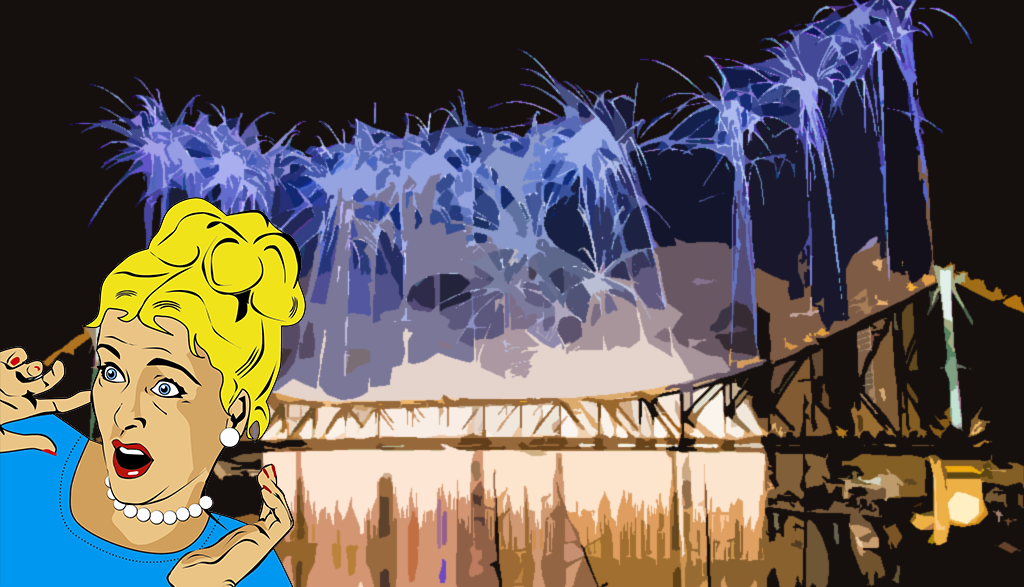 Murder Mystery Party Brisbane
Why have a murder mystery dinner?
Murder mystery dinners are really a lot of fun, and they have been picking up momentum all over the country. Some theatres have made a big deal of them, and now they are starting to trickle down to private parties that people can enjoy with their friends and family. That being said, we offer a kit that you can use in order to host your own murder mystery dinner party in Brisbane or anywhere in Queensland. Wonder what we have to offer you that other kits may not? Let's look inside and learn some more!
What's Inside?
Okay, so what exactly do you get in our murder mystery kit? A bunch of things, actually! We have a number of different sizes of kits available, small parties of 4 to 8 or 2 to 15 people, medium sized parties of 15 to 60 people and larger parties of 60 to 300 people. When you order your box or download, you will get all the things in there for everyone to use on the night.
Our Murder Mystery Party Games
Click a game to learn more
Boxed and Download - Adult murder mystery games
Download Only - Adult murder mystery games
Teenager murder mystery games
Adult and teenager party games (no murder)
Kids' party games (no murder)
Mini Murder Mystery Party F.A.Q.
How much do murder mystery games cost? Click the game images above to see prices.
Do we need a host? It is up to you. You purchase a game from us then run it yourself or hire a murder mystery host.
Are you available on...? Click hire a murder mystery host. Contact the hosts to check their availability.
Does everyone get a character? Sure do.
What do I get? Our murder mystery games contain between 100 and 300 items to make your party fabulous.
Can I ask questions? Yes please. Click "Contact Us" above.
Here's a basic overview of what you get in the Murder in a Box
Host supplies, including a guidebook, clues and evidence that you can find, invitations that you can send out to people who you want to come, and props that you can use in order to make everything a little more "realistic" for the party.
A whole host of suggestions, including how you should set up the venue, what costumes people should try out, and suggestions regarding the types of decorations that you should use in order to set the scene.
Extra games that your guests can enjoy as part of the whole experience.
Pens, paper, directions, and materials you can use in order to investigate, and other items that teams will need in order to start a full fledged investigation.
A feedback sheet so that you (and we) can hear about how people enjoyed the event that you decided to host.
In short, if you need it, you're going to find it in our box or download. And if you have any other questions or you want to see if there are other materials that you will need in order to host, we give you our contact information as well. There, we will answer your questions and help give you ideas as well.
What do you have to do, as the host?
The question remains with you and how much do you really want to do? This is an important thing to think about, because when you order your kit, you have the option of determining whether you want to do it yourself (our DIY kit) or you want to get the help of a host that lives in your local area so that you can be part of the murder mystery fun as well.
Either way, you do have to provide the venue, make sure that the invitations get sent out to your guests, and make sure that everything is where it needs to be in order for everything to run smoothly. Then, you may have to run the event, if you've decided to go with the do it yourself option, or you can put it in the hands of our well trained, professional host who will help to make the event a memorable and exciting experience for you and your friends and family members.
So, if this sounds like something that you want to try out, or you have questions about what we have to offer, contact us today. We can get you hooked up with information and tell you how to get started with your own murder mystery dinner party.
Where should I consider hosting a murder mystery dinner party in Brisbane or Queensland?
So you've been going through everything that you need to figure out to host your murder mystery party in Brisbane or Queensland. But the most important thing that you have to figure out is the venue. Where are you and your party guests going to be able to have the most fun and be the most productive? In this article, we're going to take a look at some of the things you need to consider in order to figure out the best place to host your murder mystery party.
What Do I Need to Ask Myself?
There are lots of questions that can help you determine the best venue to host your party at. Obviously, a murder mystery party is going to have different needs than say a standard dinner party or a sweet 16, so you want to make sure that you answer all of these questions when you start looking at the various venues that you may be considering for your murder mystery party.
What is the mood of the venue that I am considering?
How much room is there compared to the number of people that I am inviting?
Will there be any intrusive noise or people that may interrupt the flow?
Does the establishment mind that you're going to host a murder mystery party at their venue?
Will there be additional costs associated with the venue in question?
If you sit down and ask yourself these questions and think about them carefully, you will be more likely to find a venue that is perfect for you and your guests to have a great murder mystery party.
Where are some great locations I can consider?
So, what are some of the venues that you can look at when you are considering a venue for your murder mystery party? Here are some of the most popular ones.
A Restaurant, Banquet Hall Or Another Rented Space. These areas offer a lot of space, they usually provide you with food (if you were planning on serving dinner or appetisers), and they are usually private. You may hear a bit of noise from other patrons, but not much.
In a Home. If it's a small party, and you have space in your home or the home of a friend, you can easily host a party there. What's nice about your home is that you have the most control over what is going on.
On the Beach. You likely know how great the beaches are here in Brisbane and Queensland. The beach can always be a fun consideration, as long as you find a deck or some other area where you can be secluded from everyone else that is there.
In A Fenced Area/Yard. Outdoors is great, especially if the weather is agreeable. That way, you've got plenty of room to move around, you don't have to worry about freaking other people out, and you can usually have some sort of control over the amount of noise in the area.
No matter where you decide to host your party, it's important to make sure that it's great for you and those you are hosting. If you aren't sure about how you're going to host your murder mystery party in Brisbane or Queensland, then you will want to check out our games. We've got kits you can buy, ideas that you can use, and hosts that can help you plan the best part that your family and friends have ever enjoyed!
© 2021