Murder Mystery Dinner Party Canberra Australian Capital Territory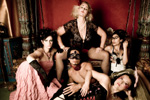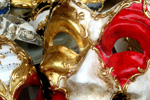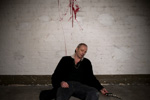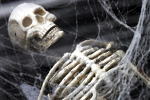 Planning a murder mystery dinner party Canberra or Australian Capital Territory?
So, you've made the decision to host your own murder mystery dinner in Canberra and/or the Australian Capital Territory. That's a great choice! Murder mysteries are a lot of fun, and many people really enjoy the excitement and the puzzles that they have to do in order to figure out who committed the crime. That being said, there is a lot that goes into a murder mystery dinner party. Who are you going to invite? What will you do? Do you have a story set up? If you aren't sure where you want to go with the story in question, we've got a good place for you to start – the Murder in a Box.
Our Murder Mystery Party Games
Click a game to learn more
Boxed and Download - Adult murder mystery games
Download Only - Adult murder mystery games
Teenager murder mystery games
Adult and teenager party games (no murder)
Kids' party games (no murder)
Mini F.A.Q.
How much does a murder mystery game cost? Click the game images above to see prices.
Do we need a host? It is up to you. You purchase a game from us then run it yourself or hire a murder mystery host.
Are you available on...? Click hire a murder mystery host. Contact the hosts to check their availability.
Does everyone get a character? Sure do.
What do I get? Our murder mystery games contain between 100 and 300 items to make your party fabulous.
Can I ask questions? Yes please. Click "Contact Us" above.
The Murder in a Box
The Murder in a Box is exactly what it sounds like – everything that you need in order to host your own murder mystery dinner party, in one big box. The box's size will vary depending on how large your party is – just let us know how big your party will be when you order, and we'll give you exactly what you need. Here's some of what you may find in the Murder in a Box
Name badges, evidence, and all sorts of props that your guests can enjoy while they're taking part in this exciting murder mystery.
Clues, evidence, and even an outline of the entire story that you can use in order to get everyone looking for the answer to "whodunit."
Ideas for the party that you may not find anywhere else, including what people can use for costumes, how to set up the area that you're using for your party, and a variety of other hints and tips that you can utilize in order to make the party the best ever.
Other suggestions for your murder mystery dinner party
There are a lot of other things that you may want to consider when you use our Murder in a Box murder mystery dinner kit. For example, where are you going to have the event? The venue needs to be somewhere that people can hear each other easily, and where they won't get interrupted by other people or by music. You also want to make sure it's large enough for everyone to move around and figure out what is going on.
Another thing you should consider is what sort of food you are going to offer. Many times, a dinner party isn't always an actual "dinner" party. If you're going to host a full meal, then you will want to do it before or after you do the mystery part of the dinner. Otherwise, you can provide finger foods and other easy to eat snacks that people will be able to indulge in while solving the mystery.
Last but not least, you have to figure out when you're going to have the party. Sure, murder mystery dinner parties are going to be really popular around Halloween, but you don't need to have that as an excuse for you to enjoy the fun and excitement that comes with this sort of party. You can have it at any time of year – so figure out when is going to be the best time for you and your family to get together for this sort of event.
So, if you're ready, get planning! If you need some help or guidance, or you have any other questions related to hosting your own party, make sure that you contact us as soon as you possibly can. We will do everything that we can to answer your questions and to give you the guidance you need to have an awesome murder mystery dinner party in Canberra or the Australian Capital Territory.
© 2020