Custom Made Murder Mystery Games
You and your friends can enjoy one of our high quality murder mystery games designed just for you. Choose your own character names, theme, setting and much much more.
Our boxed games arrive in around 4 weeks but the online version is available instantly.
Testimonials:
I've received the game in the post. It looks fantastic and I am excited to play it. Thank you for all hard work and efforts in bringing my concept to life!
Just wanted to thank you again for the amazing job you did with the game. Everybody absolutely loved it and was engaged the entire time!
---Fatima Akil---
Thank you so much for assisting with the murder mystery night for the Notre Dame law students. You were always responsive to ideas and were able to incorporate some really cool things. The murder mystery was a great success and everyone had a fantastic evening. Thank you so much.
---Karess Dias Notre Dame Law---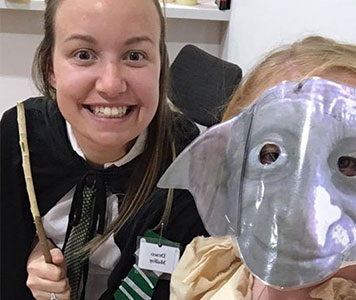 Photo
Title
Price
Qty
Add To Cart

Click to enlarge

Download

-

Premium Edition


Custom Made Game 2 to 60 players
$140.00

Click to enlarge

Boxed Game

-

Premium Edition


Custom Made Game 2 to 120+ players
$550.00
Shipping Details:
Shipping on all orders within Australia is $0.00. Shipping outside Australia is $0.00.
What is a Custom Written Game?
A customised game allows you to come up with the setting, the theme, details and even the character names. If you wanted to have a science fiction murder mystery game, you can create one with the customised option. The customised game comes with many of the same materials of the other murder mystery party games.
You and your friends or family just need to come up with the details of the game, including the title of it and the method of murder.
Imagine the joy your friends or colleagues will feel when they are the stars of the story. You could even use the names of the board or famous people from around the world to create your own unique mystery.
What is the difference between the boxed and download game?
Boxed Game: - This is the most flexible game. It is hand produced then professionally printed and sent to you. You can make as many suggestions as you like to the story line, characters and details. We then build all of this into your customised story. Once approved we print and ship it to you.
Download Game: - You enter all of the details (see below) into our database. The game materials are then produced for you online and you can print them instantly!
Some of our previous custom written murder mystery games?
Notre Dame Law Students Final Revenge
Kate & Glen's Wedding
Disney Delight
Forager's Revenge
The National Hotel
Foul Play In Fremantle
Murder at Global Solutions
What details can I change?
You get to choose the following details:

Title of your game e.g. Tim's Murderous Madness
Location e.g. New York
General Venue e.g. the aircraft hanger
Murder Spot e.g. in the dungeon
Final act of murder when the original murder is too slow e.g. burnt at the stake
Victim's Job e.g. embalmer
Stolen Item e.g. diamond
Blackmail Item e.g. manuscript
Dinner e.g. lambs brain pie
Poison e.g. Cyanide
Poison Item e.g. wine glass
Poison Delivery e.g. hidden in the wine bottle
Item Left Behind e.g. lipstick
Father i.e. a main male character
Mother i.e. a main female character
Child i.e. child of the mother and father
Between 15 and 120+ character names
Please note: If we write a new game from scratch we reserve the right to repurpose it and make it available for sale on our site. We will never use any of your personal information if we do this.
Email us these details and any other information you want us to use and we will put together your own custom made murder mystery game.
Our Murder Mystery Party Games
Click a game to learn more
Boxed and Download - Adult murder mystery games
Download Only - Adult murder mystery games
Teenager murder mystery games
Adult and teenager party games (no murder)
Kids' party games (no murder)
Mini Murder Mystery Party F.A.Q.
How much do murder mystery games cost? Click the game images above to see prices.
Do we need a host? It is up to you. You purchase a game from us then run it yourself or hire a murder mystery host.
Are you available on...? Click hire a murder mystery host. Contact the hosts to check their availability.
Does everyone get a character? Sure do.
What do I get? Our murder mystery games contain between 100 and 300 items to make your party fabulous.
Can I ask questions? Yes please. Click "Contact Us" above.
Our copyright rules short version
If you are making money from the game e.g. selling tickets to a show, using it for commercial clients, using it as a training tool for paying participants, you may only use the game once.
If you are NOT making money from the game e.g. holding a party for yourself or your work, you may use the game as many times as you like.
We want to help you make a profit from our games. Purchase a game, sell tickets and make money.
© 2021