Party Games
Murder Mystery Party
Murder mystery parties are a lot of fun for adults because that means that they get to mingle while figuring out difficult puzzles that will help us solve a crime. And who doesn't want to feel like they are on a crime show or part of the FBI? The good news is, murdermystery.com.au has a murder mystery party kit that you can use in order to throw your own murder mystery party. All you have to do is get the kit, provide the venue, and host the party (or work with one of their hosts that they have trained to run these sorts of events). You can have finger foods as part of the meal, make sure the area is big enough for everyone to move around, ensure that the venue won't have noise distractions, and then have everyone get their detective hats on. You can do costumes and such for these too, if people want to get creative!
Our Murder Mystery Party Games
Click a game to learn more
Boxed and Download - Adult murder mystery games
Download Only - Adult murder mystery games
Teenager murder mystery games
Adult and teenager party games (no murder)
Kids' party games (no murder)
Mini Murder Mystery Party F.A.Q.
How much do murder mystery games cost? Click the game images above to see prices.
Do we need a host? It is up to you. You purchase a game from us then run it yourself or hire a murder mystery host.
Are you available on...? Click hire a murder mystery host. Contact the hosts to check their availability.
Does everyone get a character? Sure do.
What do I get? Our murder mystery games contain between 100 and 300 items to make your party fabulous.
Can I ask questions? Yes please. Click "Contact Us" above.
Great Party Themes for Adults
So you want to host a party – that's great! But what kind of party do you want to host? Lots of your friends may have been getting into the whole "wine and cheese" party thing, but you want to do something a little different and a little more exciting. So what sorts of party themes can you enjoy as an adult? Which ones are worth the time and money investment? Here's a look at three of the most popular types of party themes for adults that you can try out, either with kits or with your own creative ideas.
Decade Themed Bashes
Depending on your group of friends, you may have a decade (50's, 60's, 70's, etc) that you feel nostalgic for. If that's the case, then why not put together a party that allows you and your friends to go back to that decade in style. Play music that is from that era, ask everyone to dress up in outfits that help you kick it back to that time, and even check out some of the most popular foods that were being enjoyed at parties all over the country and world. You can teach dances from that era (or remember them together) and do any other number of things so you can get a little taste of that nostalgia, together.
There are lots of ways that you can pull these sorts of things off effectively. If you take the time to plan them out or get kits that can help you to put them together, you will find that you and your guests will have a great time, no matter what theme you may use. It's all about getting creative and figuring out the best things for you and your party guests to do and enjoy throughout the entire party. The only thing holding you back is your imagination.
Hawaiian Luau or Tropical Theme
If you want to feel like you've hit the beach or gone away to a tropical location, you can have a ton of fun with a luau or tropical island theme. You can have an old fashioned pig roast or make up some delicious barbequed foods, and you can have all types of bright colors and themed drinks (hurricanes, anyone?). Everyone should get a lei, of course, and maybe even ask people to dress up in costumes! Have a costume party, have some fun places to take pictures with props, and just go all out with what you have. A tropical themed party can make even the coldest days of winter feel a little bit warmer to everyone who is in on the fun.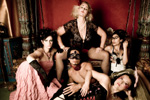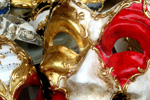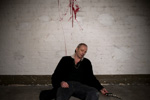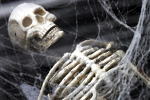 Other party theme ideas:

Back to Prom
Get Crafty
1980s Dance Party
Mexican Fiesta
A Night At El Morocco
Princess Party
Maine-inspired Clambake
DIY Spa Party
1920s Speakeasy
Champagne and Dessert party
Farm-To-Table Dinner
Flower Power Party
Back To College
Slim Aarons-Inspired Pool Party
1960s "Mad Men" Inspired Bash
Old Hollywood Glamour Party
Toga Party
Cowboys and Indians
Slumber Party
Murder Mystery Party
Pumpkin Carving Party
Picnic Dinner Party
Tailgating Party
Secret Santa Party
Make Your Own Pizza Party
Game Night
Masquerade Ball
Book Club
Cake Decorating Party
Casino Night
Mardi Gras
Ugly Sweater Party
Go For the Gold
Come As You Were
Alice in Wonderland
Vodka-tasting party
Karaoke Party
Cinco de Mayo
Backyard Carnival
Pirate Bash
Parisian Café
Dim Sum
Mad Scientist Party
Wine and Cheese Party
Black Widows Party
Studio 54
Midnight Breakfast
Grilled Cheese Off
Make Your Best Dish Potluck
Blind-Wine Tasting
Backyard Rosé Party
Anna Karenina
Campfire
Under the Stars Movie Party
Geishas and Samurais
Trivia Night
Barbie's Dreamhouse
Diwali Soiree
Cookie Making Bash
Pasta Party
Breakfast at Tiffany's
Champagne Potluck
Come Dressed As Your Favourite Painting
Fall Harvest Dinner
Hawaiian Luau
Crochet and Pink Lemonade
Dessert Party
Stache Bash
A Clockwork Orange
Jungle Bash
A Cocktail Per Room
Stargazing Soirée
007 Party
Surf's Up
Denim and Diamond
Lord of the Rings
Oscars Party
Havana Nights
Winter Wonderland
Cupcake Wars
Downton Abbey Watching Party
Truth or Dare?
Justin Bieber Theme Party
Enchanted Forrest
Wizard of Oz Party
I Want To Be a Supermodel
Decorate the Christmas Tree
Anchors Away
Roaring 1930s Gangster Party
Backyard Beer Bash
Ascots, Cardigans, and Bow Tie
Scotch and Chocolate
English Pub
Retro Bowling Party
Doughnuts and Milk
What Would Coco Chanel Do
See Red
© 2022