Christmas Party Ideas For Fun or Work Christmas Parties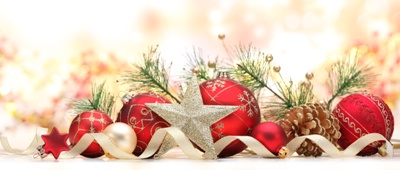 Host a Murder Mystery Game for the Office Christmas Party
If you are in charge of planning your office's Christmas party and want something different than the typical banquet and cocktails, consider throwing a murder mystery party. Murder mystery party games would be a fun way for you and your co-workers to interact instead of just sitting around eating, drinking and talking.
Create a Murder Mystery Party Theme
Playing a murder mystery party game would give everyone in your office a chance to dress up as the characters in the game. While there is a themed Christmas murder mystery game, you could choose from the Hollywood Scandal game and party goers could dress up as their favourite actors or actresses.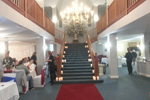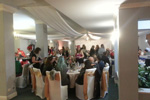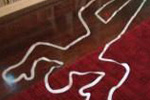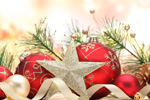 To go along with the game, tuxedos and long gowns could be the attire of the evening. A red carpet could be laid out in front of the entrance that leads to the party and a photographer could be hired to take pictures, just as the paparazzi would at a Hollywood event. If the Hollywood theme is too formal, then you can pick from several other murder mystery party games for your Christmas party.
A Suitable Game for Large Crowds at your Christmas Party
No one has to be left out of the game when you order a murder mystery party game. You only need two players for the game, but you can purchase games for as many as 60 players or another edition will handle as many as 120 players. Everything you need to play the game is included. There are name badges, invitations for the party, a party guidebook, a pair of handcuffs, clues, sleuthing materials, decoration suggestions and more.
Who can Play the Game?
Anyone who likes to solve clues, play an interactive game or enjoys thrillers will enjoy being in the murder mystery party game. If there are older children attending your office Christmas party, they could participate as well. The game is suitable for children 11-years-old and up, so older kids can have fun with the game as well.
If you prefer, you could set up a mystery game for the older kids in another room and leave the main game for the adults attending the party.
Hiring a host will cost a bit extra, however, most office parties have a budget and you could use part of the party budget on a host as well as a caterer.
Where to Play the Murder Mystery Christmas Game
Selecting a venue will depend on how many people will be playing the game. Be sure to RSVP in time to hire a venue, especially around the Christmas season. If you are going to have a large group of players, you may wish to hire a conference room at a hotel or a banquet room at a restaurant to hold your murder mystery party game.
Our Murder Mystery Party Games
Click a game to learn more
Boxed and Download - Adult murder mystery games
Download Only - Adult murder mystery games
Teenager murder mystery games
Adult and teenager party games (no murder)
Kids' party games (no murder)
Mini F.A.Q.
How much do your games cost? Click the game images above to see prices.
Do we need a host? It is up to you. You purchase a game from us then run it yourself or hire a murder mystery host.
Are you available on...? Click hire a murder mystery host. Contact the hosts to check their availability.
Does everyone get a character? Sure do.
What do I get? Our games contain between 100 and 300 items to make your party fabulous.
Can I ask questions? Yes please. Click "Contact Us" above.
© 2019