Christmas In July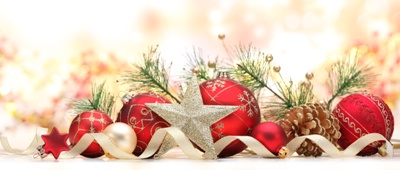 On Saturday 9 July 2016 we celebrated Christmas in July at Peel Manor House. The venue wanted to do something different though so they organised a murder mystery party as a part of their Christmas in July celebrations. The idea was a huge success because the event was Sold Out and some people had to miss out.
Peel Manor House was beautifully set up with candles, Christmas decorations, Christmas trees and much more.
The guests went to great efforts and were all dressed up for their Christmas in July murder mystery party. We had elves, pixies, fairies, reindeer and of course the man himself Santa Claus and the lovely Mrs Claus.
Dinner was a 3 course buffet including entree, mains and dessert.
The murder occurred at about 8pm. "Candy Cane" who was actually attending as a part of her hen's night was the poor victim that met a foul end due to cyanide poisoning. I wonder if she had any idea she would be murdered on her hen's night?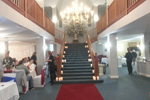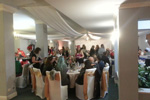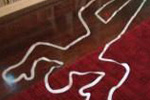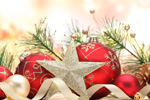 Each table at the event formed a team and the teams had to work together to solve the crime.
The sleuthing is the best part of the Christmas in July murder mystery game. Participants move around the room with clues, mingling and talking to other guests in an attempt to gather vital information.
Throughout the night guests made lots of accusations aimed at the other characters. People were accused of murder, theft, blackmail and other forms of foul play.
At the end of the Christmas party when all the clues were out, guests told their final story. The host revealed the true story of what happened to Candy Cane (our hen victim) and the winner was announced.
The winners won a beautiful bottle of wine supplied by Peel Manor House and were quite chuffed indeed.
Overall the night was a sell out and a huge success. After the murder mystery party the guests continued to party on the dancefloor until midnight. The end result of our Christmas in July murder mystery party was a lot of fun and we did find justice for poor old Candy Cane!
If you think you would like a murder mystery party for your next Christmas in July then click one of the images below for more information.
Our Murder Mystery Party Games
Click a game to learn more
Boxed and Download - Adult murder mystery games
Download Only - Adult murder mystery games
Teenager murder mystery games
Adult and teenager party games (no murder)
Kids' party games (no murder)
Mini F.A.Q.
How much do your games cost? Click the game images above to see prices.
Do we need a host? It is up to you. You purchase a game from us then run it yourself or hire a murder mystery host.
Are you available on...? Click hire a murder mystery host. Contact the hosts to check their availability.
Does everyone get a character? Sure do.
What do I get? Our games contain between 100 and 300 items to make your party fabulous.
Can I ask questions? Yes please. Click "Contact Us" above.
© 2019